Ask Elizabeth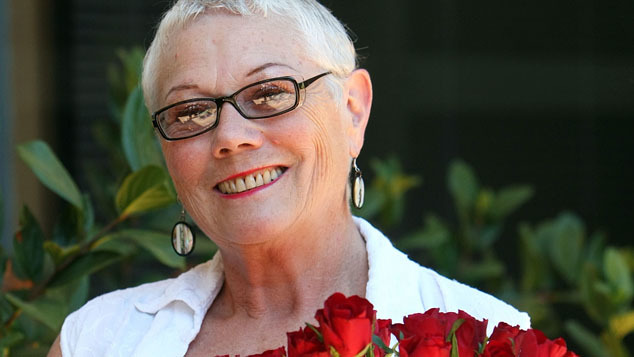 Frazzled Fred
Last weekend I got really drunk and ended up in bed with my best mate. The sex was great, but now he wants a relationship and be 'boyfriends' – I just want to be friends. How to keep him as a mate and not progress to boyfriends?
Oh boy, If only sometimes we could wind back the clock.  Have lost count of the number of clocks I have buggered up trying to do just that.
Ok, so you imbibed a bit more than you possibly usually do.  You and your best mate ended up enjoying some great sex.  You wake up, you look back over the previous few hours, and you realize this is not what you probably would have done if you had been sober.
What are our responsibilities to ourselves and to others?  Am I responsible for others and well as myself?
There is an easy answer.  Unfortunately, not always an easy task to do.  I suggest you may need to eat humble pie!  Maybe you need to take responsibility for your actions, and apologise to your friend.
But this is not just a matter of saying 'Hey, sorry about that mate!'
You could organize a special occasion, a dinner somewhere – your shout, of course.  During the meal, have an honest communication with him.  Be truthful, be sincere.  Let him know that you are sorry for any message you may have sent him that was confused.  Tell him you still want to be friends, but that you don't want a sexual relationship with him.  Let him see and hear that you are speaking from the heart.  Give him an opportunity for him to say what he needs to.  Make sure he knows that you are truly listening.
Maybe you could speak about a strategy that will enable you both to remain friends.  Each of you could stipulate what is acceptable in the friendship and what is not.  Make a contract between you, between two good friends.
The humble pie you possibly have to eat will not taste as bitter if done this way.  But remember – be careful, not too many glasses of wine with the meal.
Jealous Jo
Yes, a very important decision.
You see your problem as not knowing how to approach your friends about the idea of one of them being a donor.  You say you have drawn up a list of possible guys whom you think would be 'great donors'.  What makes a 'great donor'? I actually think you need to answer a few more important questions first.  I would be interested to know what you and your partner are looking for, what qualities you would hope would be passed on.
As adults, we are all products of both nature and nurture.  What comes first?  A bit like the age-old question, what comes first, the chicken or the egg?  I would want to have a clear idea of the background of any possible donor – what can I find about his family of origin, the family/environment in which he spent his formative years?  What values/beliefs/passions have been passed down to him? How have these affected him? What has he kept, what has he let go of? Who is he now – what is his core?
What are you both hoping for from a donor other than his sperm?  What role do you want him to play in the future of any resultant child?  Do you want him to be an important part of the child's life, or do you prefer that he just be a 'donor'.  If you do want him to be an important part of the child's life, what does this look like?  How would this manifest? Do the both of you and the donor have similar values? Again, I ask:  What makes a good donor?
As far as knowing how to approach a possible friend, ensure that you and your partner are quite clear as to what you want in the future.  When you are both clear on what the bigger picture looks like – how you want it to look – you won't have difficulties communicating this.  You will be confident that you both have answered the questions fully, you will be confident to say:  'This is what we want.'  You have that right.  What you have to remember, the donor has some rights also.  Do you know what he may want?  Do you know how he may want to exercise his rights, what his needs are or may be?
Yes, a very important question.  But not hard to find the answers when you are your partner are open and honest to each other and then open and honest to the friend whom you invite to be part of this amazing adventure:  for you and your partner, for the donor – and, most importantly, for the resultant child.  Good luck.  You'll do okay.  And enjoy.
Relationships Australia is a non-profit organisation offering education, counselling and other services to people of all backgrounds and sexual orientation.  RA has lesbian and gay counsellors with many years experience working in our community.  The website www.wa.relationships.com.au gives information on all services. Elizabeth has over 30 years experience in relationship education and counselling.
Please send questions on relationships to Elizabeth Brennan, Relationships Australia, PO Box 1206, West Leederville, WA 6901, or email elizabeth.brennan@wa.relationships.com.au, Elizabeth is only able to answer your enquiries in print in OUTinPerth and cannot give personal replies.