Editor's Thoughts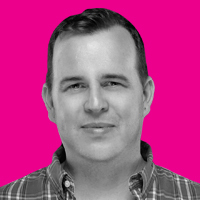 The rollback of gay and lesbian related law reforms in Queensland since the Liberal / National Government came to power have been staggering.  In a few short months the civil registrations that were only recently achieved have been scaled back and dramatic changes to surrogacy laws have been announced.
The state's new Attorney General has proposed that altruistic surrogacy will be outlawed for single people and same sex couples. The move came as a surprise as Premier Campbell Newman had previously indicated that the government would not be adjusting the legislation.
At the same time the Queensland government has already passed legislation changing the state's civil partnerships laws to be watered down to become a relationship register and has removed the state's ceremonial aspect of the process.
The most challenging part of the political landscape in Queensland is that because the recent election was such an enormous landslide win for the Liberal / National Coalition there are fewer opposition voices to raise concern within the political process. While our federal government is often described as 'hanging by a thread' and teeters towards a potential election which each successive scandal – you have to wonder which balance is better for a range of opinions being heard.
It seems all so quickly the LGBT community can be back in the trenches fighting for rights. How good are we at sharing this knowledge of activism, lobbying and getting the attention of decision makers between generations? If the landscape in Western Australia suddenly changed, would we be able to ensure LGBT voices were heard loud and clear?
If you turn to the Community Listings at the back of the paper, you'll notice that some of the community organisations have started to slip away. Gay and Lesbian Equality WA are on hiatus, and a handful of others like the Same Sex Domestic Abuse Group have gone and Uniting Friends has folded. I'd hate to think that the idea of community is slipping away but as many of our community groups struggle to get quorums at AGMs and memberships dwindle – maybe we should all taken a moment and think what we would do if we faced a situation like Queensland.        
Graeme Watson
editor@outinperth.com