Gays Who Wear Plaid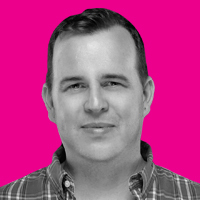 It happened again, someone asked how I became the Editor of a gay newspaper. No they're not asking if I went to journalism school or about my past career. They just mean that I don't look gay, and before you leap to any conclusions… it's always gay people who are asking this question.
I'm not sure why people often assume that I'm straight. Friends explain to me, 'well it's because you don't look gay' or if they've recently graduated from University they'll say, 'You fit a hetero-normative gender stereotype.' Which basically means – stop wearing checked shirts. Yet for a community that's supposed to be all about acceptance and embracing diversity, this always strikes me as strangely odd, is looking straight not acceptable? It also always makes me wonder when I hear claims that there too many straight people in venues. Sure there are the annoying Hen's nights, and the clearly straight couples who make out on the middle of the dance floor, but maybe, just maybe some of those straight people invading our spaces might just be gay people who just like checked shirts, or girls who are fond of dresses.
I screwed up somewhere. I forgot to become a drag queen, or a leather loving bear or an angry political activist or a party hard scene-ster. I'm not fitting into any of these boxes. Maybe there's need for a new category, suburban gay, plaid loving queers, we'll come up with the name, but drop me a line if you're lost between worlds – we'll form a club and have our own float at Pridefest. We can hang out have BBQ's and listen to Nickelback – ahh… see there, I took it too far.
Graeme Watson – editor@outinperth.com