Editor's Thoughts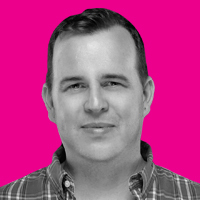 This is the final edition of your local LGBT newspaper OUTinPerth.
Next month we will return in a new format as a glossy redesigned monthly magazine. We're excited about our new format and the new content we'll have inside.
Slowly we've been bringing in some new sections to the publication including the popular relationship advice column Ask Elizabeth, last month the column Lezons had its debut and this month we've introduced out new monthly fitness update with Sav. Based on your feedback some long running parts of the paper have retired, we've bid farewell to the Horror Scopes (fake Horoscopes are everywhere now), Scene Out is gone and our travel section is undergoing a make-over.    
This year we've also welcomed lots of community members to our writing team, bring a greater variety of voices to our publication. This month is no exception.  Angelo Di-Benedetto speaks to Ricki-Lee about her new album Fear and Freedom, Alice Newport-Holden chats to Julia Morris, Claire Alexander caught up with indie band Xiu Xiu and introduces us to feminist Jennifer Miller. Nadine Walker looks into HIV travel restrictions and visits the Roller Derby. This month I interviewed two singers named Melissa and Scott-Patrick Mitchell spoke to The Presets.
Around the outside of this month's paper is the Pridefest Guide for 2012, this year's festival is jam packed full of events from Fairday through to the parade and parties. In-between there are so many intriguing things to do. I hope you can drop by OUTinPerth's photo exhibition and join us at Honey Lounge for Campdown, a countdown of camptastic dance tunes.    
Look out for the 'second coming' of OUTinPerth at Fairday on Saturday October 6th, drop by our staff and introduce yourself.
Graeme Watson