Gaga on The Simpsons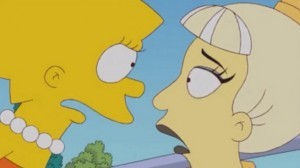 Lady Gaga features in the final episode of The Simpsons' twenty third season. The episode will air on US television this weekend, and appear on Australian television later in the year.
Try and work the 'tiny diamonds' line into a conversation this week.
Check out this clip where Lisa annouces she doesn't want to be a little monster.