Gay Marriage Closer in Tasmania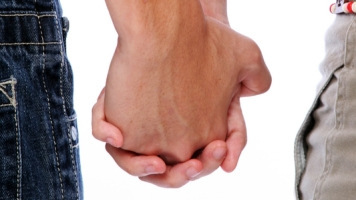 While multiple bills calling for marriage equality are debated in the federal parliament, individual states continue to push forward state based legislation.
This week the lower house in Tasmania will debate the Tasmanian Marriage Equality Bill. Marriage Equality advocates have welcomed the move with Australian Marriage Equality Convener Alex Greenwich describing the legislation as a 'high quality bill that is drafted to withstand any High Court challenge.'
Greenwich says he hopes that the Tasmanian Bill will encourage other states to consider pushing forward with what he considers to be a much needed reform.
In a statement Greenwich noted that the bill contained provisions that ensured that religious organisations would not be required to perform same sex marriages.
'The Bill places no obligation whatsoever on ministers of religion who do not wish to marry same-sex couples, but should clergy wish to marry same-sex couples they are free to apply to be celebrants.'
While the state based legislation brought forward by Tasmanian Premier Laura Giddings is expected easily pass in the lower house where Labor is in a coalition government with The Greens. The passage of the bill though the upper house is less certain with supported needed from independents.
Liberal opposition leader Will Hodgman has announced that he will not allow Liberal MPs a conscience vote on the topic.
The Australian Christian Lobby has described the bill radical legislation that should be rejected. The groups Tasmanian Director Mark Brown said today, 'The last thing Australia needs is conflicting marriage laws throughout the nation.'
Brown said it was absurd that Tasmania was planning legislation on what was clearly a federal issue.
Graeme Watson