May There Be Gardening!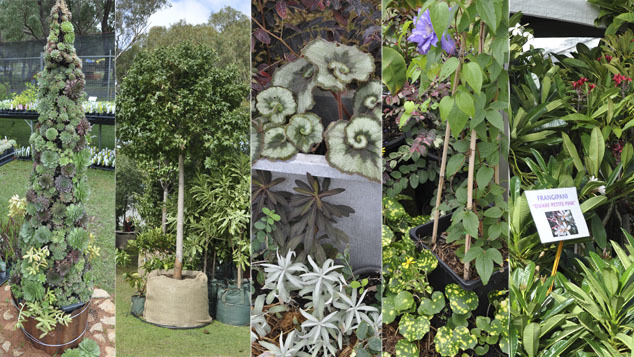 If you're only going to garden once a year, May really is the month to give it a crack. After the exciting time had by all watching the knockout rounds of survival of the fittest provided by the delightfully scorching sun of a Perth summer it may be that you're thinking that a spot of synthetic lawn would save you a lot of bother. It's easy to use, it comes in a lovely colour and you don't have to water it. This is true, but the same could be said of Tupperware, and the storage capacities of synthetic lawn are somewhat less useful. If we think about it a little, I'm sure that we can agree that there are plenty of things that are better off being absorbed into the soil and providing a few worms with a good time than being preserved upon a plastic film surrounding one's abode. Wrapping one's house in cling-film (or paving for that matter) is also an excellent way to increase the ambient temperature, meaning nasty air-conditioning bills or a very hot house. Plants on the other hand, will cool down the air around your place, suck up some carbon, add a bunch of oxygen back to the area and hopefully attract some birds and other wildlife.
Nevertheless, the campaign of shock and awe waged by summer on the average Perth garden over the early parts of the year can be somewhat disheartening as a gardener. And unfortunately, usually once summer hits you're into band-aid remedies and prayer. Getting a garden to survive the summer months is possible though –the secret in the planning, the preparation and the pampering and this is where May comes in.
Planning
Here's a tip: Planning your garden at the garden centre is a bit like trying to buy something nutritious at the store when you are ravenous. You will return home with very pretty things, but you might as well go and buy yourself a bunch of flowers as impulse purchases more often than not aren't going to be keepers.
Planning really starts at home – take a good look at the land you've got to work with, and the time you realistically have to dedicate to gardening. The kind of things that it will help to know before starting out are:
What kind of light does your garden get?
Is it in full sun or does it get shaded by plants or buildings? There's a few tricks here – you need to think about how the sun is going to move over the course of the day and over the seasons. My garden, for example, is helpfully situated so it gets full sun in summer and a lot of shade in winter from neighbouring trees. This is bad. I have thought about a stealth mission to remove my neighbour's trees, but I after some consideration I have come to the conclusion that she is tougher than, me so I have had to think about other strategies like planting deciduous trees to provide a little summer protection whilst not adding to the winter shade.
What style of garden would you like?
Are you into a bit of contemporary design with clean lines and minimal fuss? A blowsy flower-filled cottage idyll? Home grown veg? A bird-attracting native wonderland? Or you can be indecisive like me and decide you'll have the lot thanks …. only, having a sense of a broad style will not only help your garden look cohesive, it's also a practical way to begin thinking about plants that are likely to have similar requirements for care and therefore will grow well together.
What kind of soil do you have?
There's some technical and not so technical tricks here. Wet a bit of soil – if the water runs off, congratulations! It's water repellent (this is bad. Move house. I'm joking… I think).  If the moist soil sticks together when you squeeze a clump of it in your hand it's likely to have a good quantity of clay in it, if it simply falls apart it's most likely to be sand. Somewhere in the middle there is loam – which is awesome for you, but quit bragging already. If you want to get very fancy you may want to grab a ph test kit from your local nursery and test to see whether you have acid or alkaline soil.
Where do you live?
Because we all know how embarrassing it is when you discover that that wonderful new flowerbed you've just planted is in someone else's front yard…On a more serious level, your local climate and environment will have an impact what kind of plants will work well for you. Coastal areas in particular require specially adapted plants. It's a good idea to go for a walk around your neighbourhood and see what is growing well in neighbours' gardens. Steal ideas (not plants) wholesale!
Make notes! Draw a diagram of what you got! Write Lists! Read books (yes, real ones, with paper and everything). There are also some excellent resources on the web now for creating great gardens that are good for the environment.
Once you've got some groundwork covered, you're allowed to head into the nursery. The challenge here is to find the fresh faced, bleary eyed teenager on their weekend job. Avoid.  Next, find a qualified and helpful nurseryperson to assist. If you are able to provide lots of information about your soil, site and dream design, they should be able to help you choose both soil amendments and plants to get you going strong.
Preparation
This is the boring bit when you're getting excited about a new garden… but getting your soils and mulches right is what will keep your garden surviving and thriving throughout the year. Water repellence, nutrient leaching and water retention can be problems in Perth, however there are many ways to work around these issues. For example adding pelletised Kaolinite clay to sandy soils is one of the ways in which you can amend soil with water repellence problems. This is where it is great to have a knowledgeable local nursery that will help you work out what to do with your soil, and then how to choose plants that will flourish there. Before you go crazy putting in a load of new plants it is also a good time to sort out your watering system and any new reticulation. Finally, don't forget the mulch – fine organic bark mulch will let water in, keep moisture in and suppress weeds.
Pampering
May is a great month for gardening in Perth not only because it's pleasant outside – it's a great time to get new plants in. Particularly if you are buying established plants, planting this month means that there is still a little warmth in the sun and the soil, but the rainfall and cooler weather will give your plants a chance to settle in and establish roots before they have to face summer. A regular feed with a seaweed tonic such as Seasol will give your new plants a great start, and continued regularly throughout the year it should help provide the resilience required come summer.
Enjoy the weather, enjoy the planning and most of all may you enjoy the fruits of your labour for the rest of the year.
Zoe Carter