New War Coming To Perth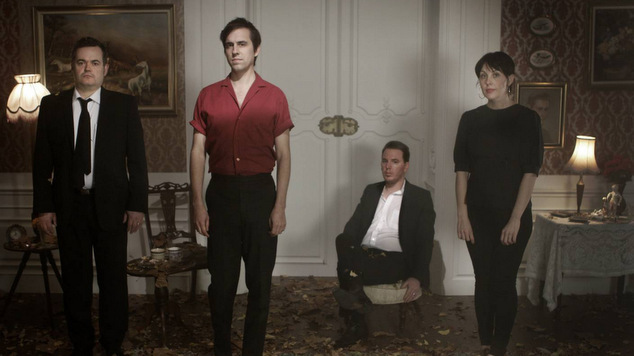 Up and coming Melbourne band New War are set to hit the stages of Perth festival This Is Nowhere, and they probably won't have a guitar.
The band are receiving hype over east for their sound that is side stepping genre types, and 'not taking guitar for an answer'. When asked why the band decided against featuring an essential instrument, lead singer Chris Pugmire explained – 'I think sometimes it's interesting to place restrictions on yourself because it forces you to make different decisions and explore ideas and places that you might not have gone otherwise'.
When asked how it made the tracks sound, Pugmire quipped 'I don't think it sounds like there is guitar on there'.
The band's self titled album New War features acclaimed track Ghost Walking remixed by Gossip, the group also recently toured with the vivacious Beth Ditto and co. Pugmire spoke of how it all came about –
'They're from that scene and they're just old buddies…  I hadn't actually seen them in a really huge venue before.  It's definitely exciting to see them just completely owning. Beth Ditto is incredible; playing such big stages for us was really fun'.
The self-titled album stemmed from simple indecisiveness 'I think when you see a self titled album it's because the band couldn't agree on anything else', said Pugmire.
The band's first trip to Perth will be short but sweet, spending just one day in town for the festival, the group promises to make another appearance early 2013.
The first Perth instalment of This Is Nowhere will kick off early Sunday October 14. Grab your tickets at www.tickets.oztix.com.au
Nadine Walker