OUT on the town
Looking for a quick snack, a chilled-out coffee or an elegant dining experience? OUTinPerth shares some of their favourite local haunts…
Wild Poppy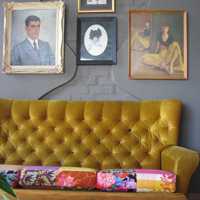 2 Wray Avenue, Fremantle
9430 8555
Wild Poppy owners Robyn and Chef Shapiro once owned a restaurant in Johannesburg, right in the centre of the gay district where straight Chef Shapiro apparently flirted mercilessly with his male clientele despite being married to Robyn. The owners have carried on this playful vibe in the Freo venue, on the corner of Wray and South Terrace. The interior layout is enchanting with an ambience emulating Fremantle's blissed-out feeling. WP opens bright and early with a robust breakfast and lunch menu; look out for the Salmon Eggs Benedict.
Soto Expresso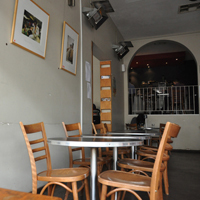 507 Beaufort St, Highgate
6460 7336
Located on bohemian Beaufort Street, Soto's is a refuge for coffee lovers. Their monthly turn-over of art exhibitions cultivates a fresh and creative space for punters plus a promising opportunity for local and other artists. The gay presence is palpable and the venue is uber friendly. Open from 7am till midnight, this all-day haunt is a hoot with engaging and radical staff. The stand-out from the menu is the Black Belly Pork Omelette or perhaps just settle for the ambiance and some great coffee.
Milk'd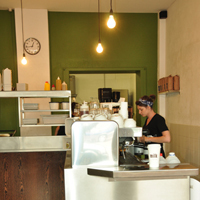 32 Angove St, North Perth – 9228 8867
45 Fifth St, Maylands – 9272 4041
Milk'd owner Lorena Tati has been a great supporter of local street arts, evident by the striking Stormie Mills piece inside the North Perth cafe. With a minimalist decor and music taste, each of the two Milk'd cafes are ideal to hunker down in and catch up with mates. Locations for both venues are fantastic; the North Perth store is set amongst some great shopping while the appeal around the Maylands store is mounting. Once again, some exciting caffeinated beverages but definitely try some of the gourmet delicacies from the menu.
Coode Street Café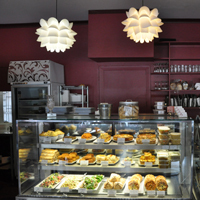 24 Coode St, Mt Lawley
9371 9900
Nestled in Mt Lawley suburbia, Coode Street Cafe has been much more than a soccer mum's retreat for the past 16 years. Coode Street Café won this year's Glammy for best venue and Best Breakfast from the Awards for Excellence in Restaurants just to name a few accolades. Fostering an old world charm, this gay-friendly venue is lavishly decorated with flocked wallpaper and ornate mirrors. A new summer edition to the menu is Grilled Peaches with fresh ricotta on fig and fennel toast… Hungry yet.
The George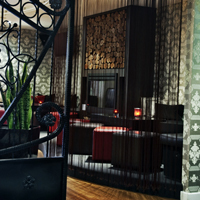 216 St Georges Terrace, Perth
6161 6662
The George is one of the most elegant restaurants in downtown Perth. This venue has spared no expense to ensure all senses are soothed. Visually, the layout is extravagant while the design boasts a contrast between the traditional and contemporary. Hot up-and-coming lesbian chef Telina Menzies has crafted a stunning menu and is rumoured to appear on the new Iron Chef Australia television program. The bar is incredible (there are at least five different gins not to mention the bevy of other beverages) and their wine list top-notch.
Valentino's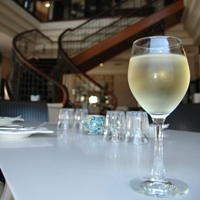 Cnr Lake and James Street, Northbridge
9328 2177
During the past year, Valentino's has endeavoured to reinvigorate a dinner culture on the Northbridge main drag. This beautifully old-school venue overlooks the Northbridge Piazza and has established a relaxed but distinguished ambience. Valentino's has also been pushing for a more LGBT-friendly atmosphere; a fantastic venue for a first date perhaps. Open for breakfast, lunch and dinner, the menu is extensive and sumptuous, catering to everyone's tastes. Valentino's will have some of the hottest seats in town for the Pride Parade, so get in early for next year's parade.
The Moon Café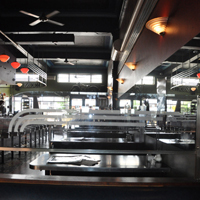 323 William St, Northbridge
9328 7474
This late night rendezvous spot is jam-packed full of ingenuity and fun. While the front half of the Moon sports a 1950′s all-American diner decor, a kaleidoscope of colourful lounges flood the back half. This venue provides live music three days a week plus poetry sessions over lazy Saturday afternoons. The dessert pizzas from the Moon are delicious and their nachos are pretty famous among regulars. Steal a booth or one of the mismatched armchairs and settle in for a good-old chinwag.
Devilles Pad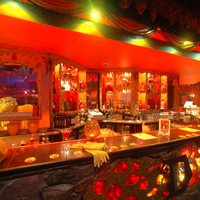 3 Aberdeen St, Perth
9225 6669
Devilles Pad has a pet volcano! But if that wasn't enough, there are plenty of other good reasons to check out Deville's. Their themed monthly events are as rambunctious as the kitsch decor and the punters aren't afraid to dress up and play along. In fact, it's this interactive and inclusive atmosphere that makes you feel part of the action, whatever that may be. The Hot Hickory Hog burger is unique to Perth and a crowd favourite while the Meffizzto cocktail is a zesty recreation of the New Orleans Gin Fizz. Perfect for first dates (take a virgin and if it doesn't work out, just feed them to the angry volcano gods).
Benn Dorrington
***