Pride WA Reveal Big Changes for Festival
P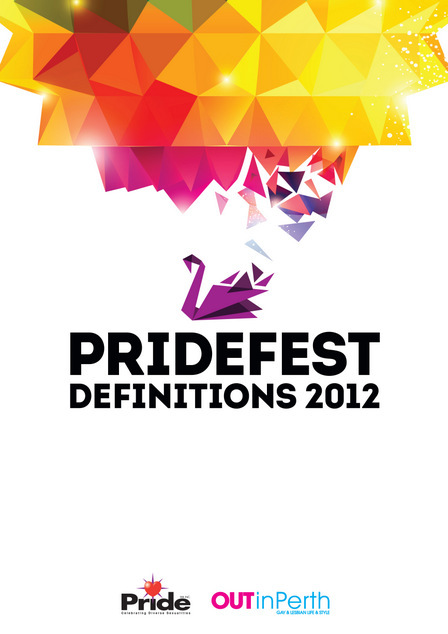 ride WA has released information about the up and coming Pride Festival, which has been relaunched as PRIDEFEST.
The new name will represent the rebranding this year's Pride Festival will undergo. Female Co-President Alice Newport- Holden explains
'It's aimed at everyone, whether they're gay, transsexual, heterosexual or however they identify. It will test the boundaries, make people talk and make the community think'.
PRIDEFEST promises to be a new and exciting an event which will involve a combination of community events, comedy, music, performance and visual entertainment. The festival will also be expanding to rural areas for the first time, with two significant events heading outside of metropolis areas.
This year's theme has been revealed as 'Definitions'.
'Whether definitions are a good thing that enhance us, or a negative thing that limit us. How is Pride being defined? How are we defined? What is the definition of comedy, of art, or of a good performance, of a strong conversation? What is the definition of a good party? Is a definition a good thing? Is a definition necessary?'
Elements of controversy will resonate in this year's theme, as Newport-Holden explains, 'the words on this year's poster are shocking, and some are offensive and may upset people. What we are trying to show is that while some definitions can add value to our lives, we are bigger than the labels and definitions we are given'.
The Festival will have it's launch on Friday September 7, the Fairday will be on Saturday October 6, community events running as part of the festival will be held from October 6 to November 3 with the official PRIDEFEST running from October 15 to November 3. The annual Pride Parade will be on Saturday November 3.
The festivals art work is below, let us know what you think of the new look Pride Festival in the comments section below.
NadineWalker