Scott-Patrick Mitchell's New Collection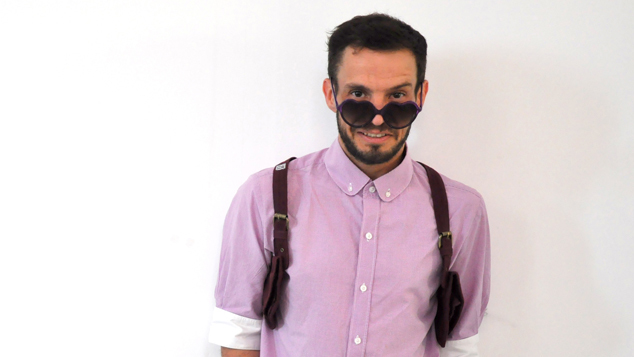 Local writer and OUTinPerth contributor Scott-Patrick Mitchell is releasing his new collection of poetry this month. We asked SPM what he'd learned, what to expect from the new collection and why he's quoting Alexis Jordan.
How many books have you had now?
It's interesting I still haven't released a proper book, this is still a chap book, it's my fourth micro collection and I still don't have a proper collection.  I'm doing pretty good for an emerging writer…I'm pretty proud of this one, it's quintessential queer love poetry.
What's distinctive about this collection?
This one is the sex. If the other ones were about the sound and the feeling and the love, then this is about the sex and about hardcore – not hardcore sex – but a hardcore exploration of love, sex and, if I can be really gratuitous, how we fuck and how we fuck things up.
Alexis Jordan appears in one of the pieces, where did that come from?
Didn't you interview her for OUTinPerth last year?
Alexis Jordan, her song Happiness is a quintessential pop song needs to be bittersweet. It needs that real tough irony of being really happy but also really upset. Her song Happiness is about being caught in traffic and not being able to get to your lover in time, but you're so in love with them, you don't care. Driving is one of my secret passions and I discovered the meaning of that song whist driving around and listening to it on repeat, all of it sudden it just made sense.  I just thought it would be really cool to sample the song and slide it into a poem in a way that broke the poem into something else.
What did you learn while writing these poems?
Oh, that's an interesting thing to think about. I learned not to hold back, I learned that sometimes we're doomed to make the same mistakes and that what makes love so interesting is the mistakes that we make. I also learned that sometimes you can be really gratuitous without being really explicit.
Scott-Patrick Mitchell's The Rutting Season at Paper Mountain on Sat 20th 1pm-4pm.
Graeme Watson