Take A Look At Yourself – Photo Exhibition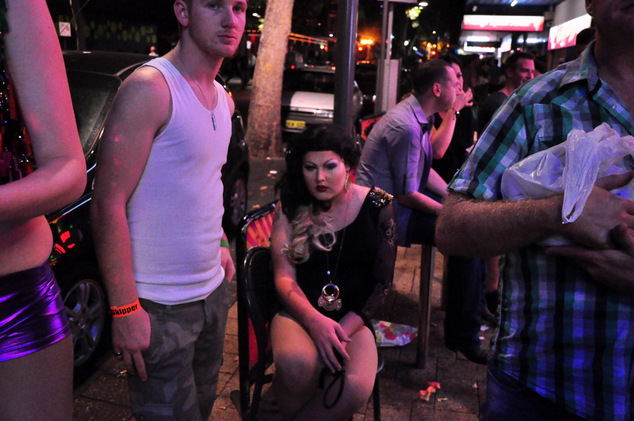 Take A Look At Yourself, a photography exhibition of images from the archives of OUTinPerth is currently showing at Chrissie Parrott Arts in Maylands. OUTinPerth editor Graeme Watson explains the inspiration for the exhibition,
'We really wanted to find another way for the magazine to add something to Pridefest, and we realised that we have a huge number of photographs that have never been seen. Each week we take photographs at community events and in venues – lots get published in the paper and online, but many never see the light of day.'
Choosing the images for the exhibition was no easy task with team members donating their time on weekends to search through the substantial digital archives.
'We have around seven years worth of photographs stored digitally, delving into the past was an interesting experience – so many different functions, people and events to choose from. Eventually we chose several hundred photographs but picking the final 16 that are presented in large format was a really tough choice.'
Amongst the photos on display are pictures from Fairday and the annual Pride Parade, drag queens performing and protest marches. Graeme Watson notes that some of the most interesting photos are ones that have never been published before.
'One of the most popular images at the exhibition has been this shot taken out the front of Connections Nightclub early one morning, featuring the fabulous drag performer Lindsay No Hands. I think this photo works really well in an exhibition because there is a lot of things to look at in the image. After the opening night last week we also know a little bit more about the photo because the man in the checked shirt holding the plastic bag recognised himself!'
Take a Look at Yourself is showing at Chrissie Parrott Arts, 4 Sussex Street from 12pm – 5pm Wednesday 17 – Friday 19 October.
OIP Staff