The Normal One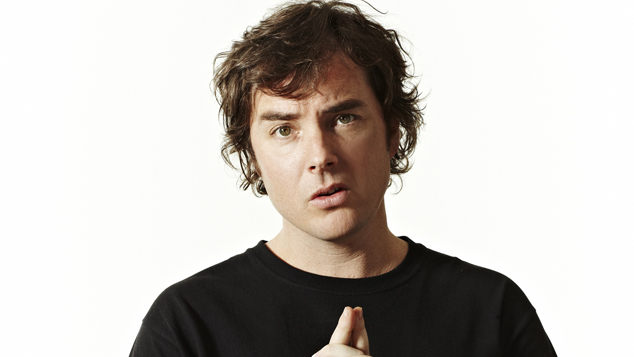 Tucked away on the ABC earlier this year was a neat six part series about a group of gay science fiction geeks. Tony Truslove played Max, the 'normal' one, so Graeme Watson thought it would be a good idea to catch up with him and reflect on the outlandishness of it all…
Did you have a blast making Outland?
You can kind of tell watching it… we all mucked around a lot, it was a lot of fun we all got on really well.  It's fun making a comedy, cos you are laughing a lot and it's very silly… there are a lot of silly moments…Adam[Richard] coming out of a closet wearing a Dalek outfit. You can read it on paper ,but when you actually see it happen it's like shit,  that is ridiculous.
 Were you exposed to the sci-fi world before the show?
Yeah I do watch sci-fi stuff. I'm not a fan to the extent that the characters are. But I certainly have always loved reading sci-fi books and I'm pretty across your Dr Whos and your Star Treks. I would say I'm a medium to well done fan.
Your character Max was kind of the 'cute but awkward' one wasn't he?
Yes, Max is a bit awkward. He's a lotta fun. I remember when he was described to me as the most "normal" one of the group…the least sort of extreme -  but in his own way…  He's actually just incredibly scared of the world. He's too afraid he's going to do the wrong thing, say the wrong thing – he'd much rather blend into the background and not stand out. You know… he's a gay science fiction fan so that gets kind of hard sometimes…
How was the show received?
It was all really positive. I think there was one who said something critical…He thought there should be one straight character in it. That was really quite hilarious. Like really? That would make the show for you? That was the only negative comment…
Will there be a second series of Outland?
I don't know… not that I've heard yet. I'd love to do one again, but you never know. It's such an interesting bold, good, choice for the ABC to have made.
There's a whole pile of really interesting dark just slightly different shows that Australia is now doing. As good as anyone else.. better… and that's why you see shows like Laid being shown overseas as concept shows now. They're great because they're odd, they're different, they're peculiar and no one else is making anything like them . That's something that Australians can really be proud of!
Outland is out now on DVD
Graeme Watson