The Quintessential Dumb Blonde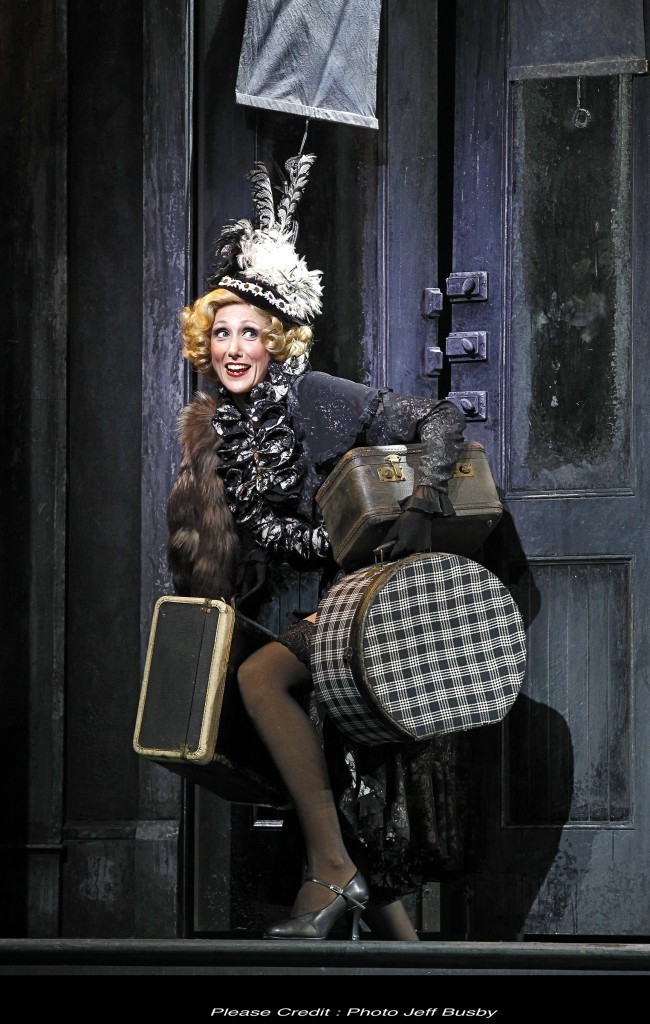 The ever popular Broadway musical Annie is returning to Australia in an exciting new production produced by John Frost. The show promises to be a lot of fun, with show business legend Nancye Hayes playing the tyrannical Miss Hannigan, Todd McKenney playing Rooster Hannigan, Chloe Dallimore as Lilly St Regis, Julie Goodwin as Grace Farrell and TV veteran Bert Newton as President Roosevelt. Claire Alexander spoke to Chloe Dallimore (best known from The Producers – The New Mel Brooks Musical) about Annie.
How has this production of Annie been going so far?
It has been going brilliantly. It's so lovely to have the theatre filled with the giggles of children and adults alike. We have a lot of children coming of course – especially at the matinees, and it'sjust delightful to hear them calling out 'We love you Annie'…it's quite an interactive experience more than most musicals, which makes it very special.
Some people call Lily the 'dumb blond' character – what would you say to that?
You could probably call her the quintessential dumb blonde! But I tend to think of her more as easily lead. I think she gets led into the world of crime by necessity. They're obviously from a lower socio-economic group, so it's very much about survival… I explain Lily's involvement in trying to steal Annie as necessity. She needs the money to survive, and I don't think she necessarily thinks about the larger ramifications… she doesn't really have the grey matter do deal with that. I try to bring as much humanity to her as possible—it's very hard with a villain, to make sure that they're still likeable. You have to understand that they're doing what they do because of their circumstance, because of their background, because of their upbringing—so that's how I try to approach her.
I've heard that there's a dog in the production.
There are two dogs! The dog Buddy who plays Sandy was actually a pound dog. He was found and bought by our trainer before he had been spoken to about Annie. He just had an instinct when he saw Buddy, he thought 'Oh, I need to buy that dog', so he bought Buddy and then he received a phone call about the show. He's just perfect. He loves the audience, and has been even trained to do a lovely bow.
Why do you think Annie has such a continuing appeal?
I think it's the universal theme that Daddy Warbucks actually articulates, which is: if you don't have someone to share your life with, you might as well be broke and back in Hell's Kitchen. It doesn't matter how much money you have, if you don't have any love in your life the money is inconsequential. Annie is this really resilient little thing that doesn't let anything stand in her way, so I think we all identify with her and see a little bit of ourselves in her… everyone has had things to overcome… Annie has them all, and she ploughs forth.
Annie opens on Tuesday 28 August. Bookings: 1300 795 012 or ticketek.com.au