Views In Every Direction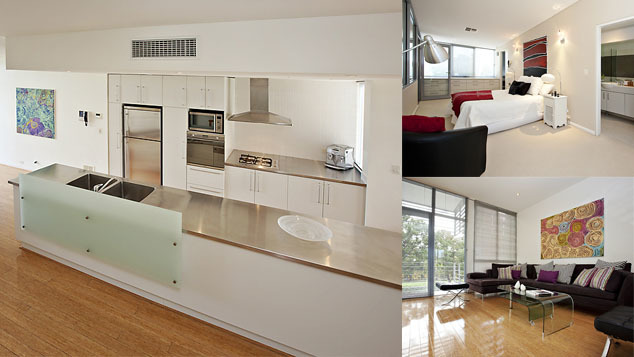 41B Glendower Street, Perth
From $1,395,000
3 bedrooms, 2 bathrooms, 2 cars
When you walk in this entrance of this park side inner city property you might be a little underwhelmed, the ground floor features two bedrooms, a generous sized bathroom and a small study, out the back there is a large courtyard. It's when you ascend to the second floor of this property you get the WOW factor.
Stunning views can be had from both side of the building, on one side there's a clear view of the city centre, the other side of the building looks over the lush greenery of Hyde Park. In-between is an open plan kitchen, dining and entertaining area that leads onto a large deck area that has stairs down to the courtyard.
Head up to the third floor to the master bedroom and the views become even more impressive, the ensuite bathroom has dual sinks and another balcony. Outside there is off street parking in a garage at the rear of the property and a storage room too.
Features to Love
The Location
This house is looking right over Hyde Park, it's not near Hyde Park – it's more like Hyde Park is your front garden. The views from this side of the building are sunshine and tall green trees and the huge windows make the most of the view.
The Finishes
Polished wooden floors, expansive white walls, a huge kitchen bench; this house is quite a looker.
The Space
Whether it's the space to throw a massive party with its whole floor living space on the second floor; the combined space of the deck outside and the downstairs courtyard; or the space to have the kids' rooms on the ground floor while you're on the third floor-this is an inner city abode that you won't feel cramped in.
On the Downside
Some people might not like this modern house's metal railings and concrete exterior, but if more you're more a lover of minimalism and modern design than period features and federation verandas you'll love the architecture of this modern home.
Contact
Beaufort St Realty
Pam Herron 0413 610 660
or Jen Jones 0415 662 622