Why Do We Take So Many Drugs?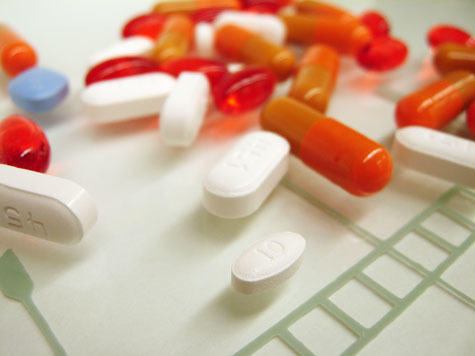 When Jude Comfort and her researchers released statistics that listed lesbian and bisexual women as unhealthier than the general Australian populous, OUTinPerth wanted to know why. We spoke to Jude, as well as Freedom Centre youth worker Dani Wright about the many reasons as to why this might be. We also spoke to you lesbians about what you thought.
A recap of the statistics show that –
•  We're over twice as likely to smoke (33%)
compared to our heterosexual counterparts (15%)
•  36% have used cannabis
•  18% have used ecstacy
•  16% have used speed
Although we're definitely over-represented within these statistics, Comfort insists the majority of us are 'happy and healthy', and that the reason we're more inclined to substance abuse is both varying and complex.
Some of the reasons compiled by Comfort and her team include:
•  Coming to terms with your diverse sexuality – 'I think in part it relates to being part of a marginalised group, particularly around late adolescence, trying to sort out identity and a sense of belonging', said Jude.
 • LGBT nightlife culture – 'the fact that many people [are] still using a licensed premises as a place to meet people.' Jude discussed how socialising within the nightclub/pub scene is more likely to expose you to unhealthy substance use.
• Stereotypical expectations – Jude discussed how lesbians thought smoking was expected 'I think also that part of our culture is that's the thing to do, certainly in my research I've had people say that "to be a lesbian is to smoke", which is a bit disappointing for someone who is in public health.'
• Dealing with homophobia – the stress of dealing with day to day prejudice and exclusion can lead to substance use. Jude explained how ACL Managing Director Jim Wallace referring to homosexuality as worse than smoking is an example of uneducated prejudices that could turn LGBT youth to substance abuse –.
'I think that is a ridiculous statement to make. We know that smoking is the largest cause of preventable death in Australia and we know we can do something to prevent smoking. Sexual orientation is not a choice. He needs to think about stigmatising that sort of comment is, how damaging it is. I think that mentality in itself doesn't help anybody. It's certainly demeaning.'
Working on the ground with LGBT youth, Freedom Centre Coordinator Dani Wright confirmed Comfort's statistics – 'Certainly drug use amongst our community is at a higher rate. It's directly related to mental health and discrimination. These are things people do when they have extremely poor mental health. It's not what all of us do, but it does happen.'
A chat with the lesbian public confirmed many of Comfort's revelations. Jarrah Marshall believes a lot of it is down to the struggles of coming out – 'I think it may be due to the fact that some people (not all) have an extreme amount of difficulty coming to terms with what they are so they turn to these substances. The same goes with the intolerance people receive and sometimes try to fight that with those things.'
Whilst battling with a compilation of social expectations, nightlight culture, plus dealing with prejudice and coming out, what can we do to keep figures down? Comfort emphasised talking openly about the issue –
'We need to raise the awareness of community groups within our own friendship circles. Secondly we need to be influencing the public health and other health agendas to make sure that some action is happening'. 
It seems a higher chance of healthiness isn't reserved for the lesbian population. Recent statistics from the UK indicate the general LGBTIQ population are seven times more likely to abuse substances. The University of Central Lancashire conducted research that showed one in five of over 4000 LGBT people illustrated signs of drug and alcohol dependency.
Nadine Walker