Film: Wish You Were Here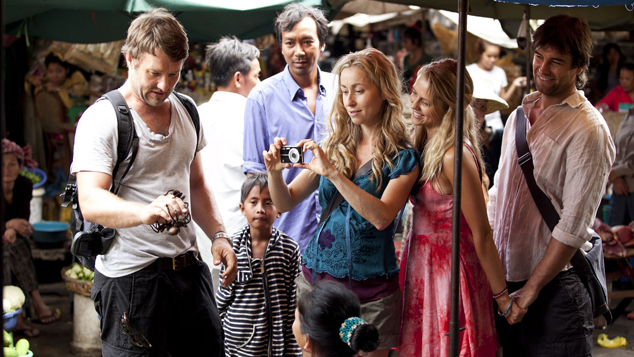 (MA) Directed by Kieran Darcy-Smith.
Not long after Steph (Teresa Palmer) meets her exciting new boyfriend Jeremy (Antony Starr), she convinces her sister Alice (Felicity Price) and Alice's husband Dave (Joel Edgerton) that they should all go to Cambodia for a holiday. Filmed in Cambodia, Wish You Were Here opens with a kaleidoscope of images as the four explore the colourful chaos of their exotic location and then party the night away amid a haze of alcohol and drugs. Things come down to earth when Dave wakes up the next morning on a rubbish tip wearing very little and Jeremy cannot be found. The three return to Sydney and try to continue with their lives but flashbacks begin to fill in the missing chunks before Jeremy's disappearance and all their relationships are tested. Written by husband and wife team Kieran Darcy-Smith and Felicity Price, this is a gripping drama about taking risks in foreign countries.