OUTinPerth Supporters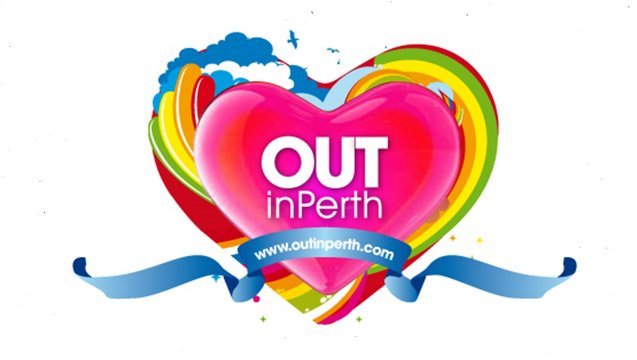 OUTinPerth thanks the many general individuals and groups who financially support our work. Alongside our advertisers and supportive community groups, the generosity of many individuals allows us to bring news, information, culture and a lot of fun to Western Australia's LGBTIQ+ communities.
You can support OUTinPerth though a one-off contribution to our GoFundMe campaign or sign up to be a regular supporter via our Patreon account.
Everyone who supports OUTinPerth is invited to join our OUTinPerth Supporters Club group on Facebook, where we have special giveaways, offers to attend events and that opportunity to help shape interviews and coverage in OUTinPerth.
Patreon Supporters
You can sign up to make a regular contribution to OUTinPerth via our Patreon account.
Our eternal thanks to;
Platinum Supporters
Ellie Carr
Glen Lo
Graham Lovelock
Gold Supporters
Anthony Smith
Ashley Buck
Ashley Hayes
Brendon Entrekin
Glenn Assan
James Fowler
Jason Hiscock
Kyle Kash
Laura Cassie
Maxine Drake
Silver Supporters
Chris Pycroft
Darren Moir
Dean Misdale
Grant Sutherland
Michelle Davis
Sara Horvat
Sebastian Tudor
Bronze Supporters
Emma Lee
Pam Mulholand
Suzie Day
GoFundMe Supporters
OUTinPerth would not be here today without the generosity of people who gave you our GoFundMe campaign between 2016 – 2018.
We're forever grateful for the generous support of the following people and organisations.
Adam Brackman, Alex Davies, Alison Welburn, Anarchy PR, Andrew Baker, Andrew Murray, Andrew Peirce, Andy Phillips, Anthony Smith, Bailey Lions, Bec Wheatley, Ben Lawrence, Benn Dorrington, Brad Nodari-Stewart, Brendon Entrekin, Brittany Morton, Brodie Ameduri, Caitlin Cassidy, Cameron Roper, Chris Bedding, Chris Hart, Chris Wheeldon, Christina Line, Cliff Moores, Cougar Morrison, Dames Long, Daniel Midgley, Daniel Monks, Darren Moir, David Durrant, David Gardiner, David Muscroft, David Rhodes, Dean Michael, Deborah Elkes, Deborah Hunn, Dixie Battersby, Douglas Ireland, Ed Smith, Ellie Carr, Ellie Glen, Emma Firns, Erwin Swasbrook ,Eugene Arthurs, Florian Klonek, Gabriel Liew, Gary Namestnik, Gene Banducci, Geoffrey Davis, Gerard Foley, Grace Patorniti, Graham Lovelock, Grant Blake, Grant Stoelwinder, Grant Watson, Halina Alter, Hillary Lambert, Irene Jarzabek, Jack Faulkner, James Fowler, Jasmine Masters, Jayne Southway, Jeremy Smith, Jessica Strutt, Jocelyn Gunn, Kane Wieland, Karron Swinn, Keith Bodman, Kerri Inifer, Kevin Clune, Kristy Mounsher, Kylie Dalton, Kylie Sturgess, Laura Finlayson-Short, Lezly Herbert, Linda Skinner, Lisa Morellini, Louise Pratt, Lynn MacLaren, Marshall Lynch, Mary Henderson, Maurice Wilson, Maxine Drake, Mike Turner, Misty Farquhar, Mx Margaret D. Jones, Natalie Cameron, Nathan Kerr, Ned Reilly, Noni Daniell, Olja Tanaskovic, Paul Butler, Paul Harrison, Paula Lane, Phil Jeng Kane, Phillip Toia-Johnston, pSquared Communications, Ren Adams, Renee Newman, Rhian Todhunter, Richard Haye, Rob Cover, Robert McDonald, Robin Yau, Ron Reid, Roscoe Holyoake, Ross Fletcher, Rowland T Rowlands, Ryan Taaffe, Sandra Kanck, Sara Horvat, Shane Colquhoun, Sharlene Dixon, Sonja Jovovic, Stasia Telford, Sue McLeod, Sue Myall, Suzie Worner, Talei Howell-Price, Terry Wragg, The Spitfires, Tom Cramond, Tom Leeming, Tom Reynolds, Tomas Ford, Travis Johnson, Tristan Fidler, Yvonne Wigman, Zoe Croft, plus 33 anonymous donors