Bibliophile | RWR McDonald channels Nancy Drew in 'The Nancys'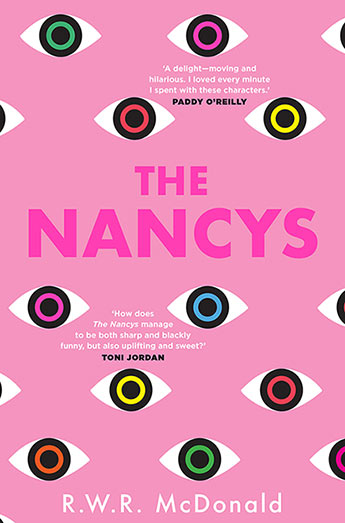 The Nancys
by RWR McDonald
Allen & Unwin
Author Edward Stratemeyer created the amateur teenage detective Nancy Drew when he wanted to construct a female counterpart to his famous Hardy Boys series, and Nancy Drew thrillers were published (often with ghost writers) from 1930 to 2003.
Precocious eleven year-old Tippy Chan loves her uncle's old Nancy Drew books, especially the early ones where Nancy was sixteen and did whatever she wanted. "She's like a super-hero brave and always speaks up for the truth, no matter what."
When Tippy's mother Helen wins a cruise, her hairdresser uncle Pike returns with his partner Devon to Riverstone (near Dunedin in New Zealand) to babysit her. With a nod to the fictional Nancy Drew sleuth who lived in the fictional town of River Heights, it is not long before a body is found near the town's only traffic light.
Tippy, who is more mature than any eleven year-old I have known, is given the choice between attending the last week of the school term or "living the Nancy Drew life – with a mystery to solve and no annoying classes". Given that the murdered, headless body belongs to her teacher, there wasn't much to think about.
An thus begins the adventure, though fashion designer Devon spends more time designing t-shirts for their exclusive sleuthing club – The Nancys. Devon is also side-tracked by trying to transform the reluctant neighbour Melanie for the Snow Queen contest while Melanie is "anti-princess with no interest in personal hygiene".
Tippy is surrounded by swearing, sexual innuendo and bad uncle jokes, and the story becomes more and more outrageously funny. Of course, the search for the killer unearths many of the town's secrets and also allows people's strengths to shine through all the adversity.
Rob McDonald, a Kiwi living in Melbourne, was inspired by his own life as the gay father of two daughters to write this mad-cap thriller with over-the-top characters and non-stop adventure. "At its heart it is about the family and how we must summon the courage to face the truth, no matter what the cost may be."
Lezly Herbert
---