Feed your soul at the Perth International Jazz Festival this November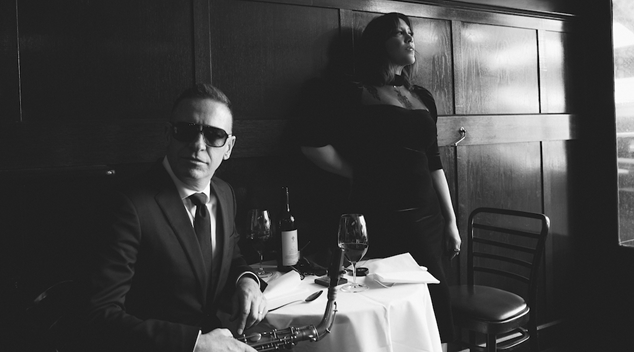 The Perth International Jazz Festival is bringing over 60 local, national and international acts for their sixth annual celebration of music.
The festival will feature performances, conversations and open rehearsals over three days this November.
Jazz artists will take over the Perth Cultural Centre, the Wetlands state, the State Theatre Centre, The Bird and of course, The Ellington Jazz Club.

BBC Jazz Award-winning musician Anita Wardell will be bringing her talent to the stage, and Australia's own Kate Ceberano will be teaming up with saxophonist Carl Mackey to present a special performance of the 1961 soul-jazz album Nancy Wilson & Cannonball Adderley.
"It's an incredible opportunity to perform this most beloved album which I have listened to over and over from childhood," Ceberano said.
"I love playing with Carl and after recently doing some shows with James Morrison together, we thought this would be a great opportunity to bring this album to life with great friends and great players."
German genre-defyers Trio Elf will be bringing their distinct style of club culture, drum & bass, house and 2-step, one-time child prodigy and Chilean composer/saxophonist Melissa Aldana joins the line-up and critically acclaimed vocalist Sara McDonald will lead a progressive jazz orchestra of local musicians here in WA.
As well as the many performances, audiences can observe public rehearsals of local and visiting artists, take part in informal conversations and Q&A's and get involved with Libby Hammer's Jazz Club Choir and become a part of the festival!
"We're bringing inspiring music by talented musicians from around Australia and the world to Perth," says PIJF Festival Director Dr Mace Francis.
"In our sixth year we want to carry on the legacy of what Graham Wood started and make it bigger and better for our great city."
The Perth International Jazz Festival will run from Friday 9th – Sunday 11th November. For tickets and to see the full line-up head to perthinternationaljazzfestival.com.au