The Flash and Arrested Development stars come out as bisexual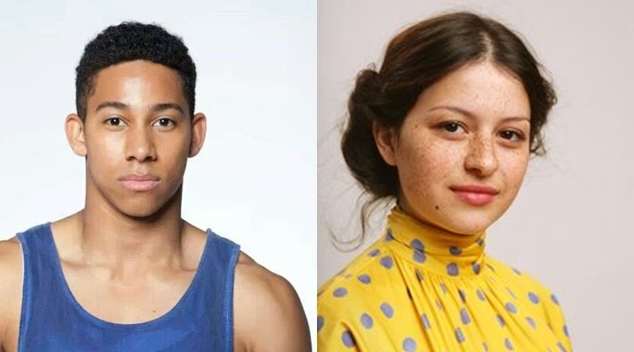 Two Hollywood actors have revealed they identify as bisexual over the weekend, both citing personal growth as the driving force behind their decisions to come out.
Arrested Development star Alia Shawkat and The Flash's Keiynan Lonsdale announced they were attracted to both males and females in an interview and on social media respectively.
Shawkat told US LGBTIQ+ publication Out that she identified as bisexual while speaking about her new queer-themed film Paint It Black.
"Now I consider myself bisexual, and I think balancing my male and female energies has been a big part of me growing as an actor."
Shawkat also praised her out and proud Arrested Development co-star Portia De Rossi and working in Los Angeles for helping her to embrace her queer identity.
"Portia started dating Ellen DeGeneres during the show's first three seasons, and I'd met her previous girlfriend, but I think my influences are more from growing up in Los Angeles and being exposed to lots of gay artists," she told Out.
Shawkat has also played a number of queer roles on screen, starring as Ilana Glaser's lookalike lover in an episode of Broad City and courting a powerful crush on Ellen Page in Whip It.
Australian actor Keiynan Lonsdale, who plays Kid Flash in the CW's comic book series, told fans on social media he had reached a road block in his life and chose to come out publicly to help him overcome that obstacle.
"I like to change my hair, I like to take risks with how I dress, I like girls, & I like guys (yes), I like growing, I like learning, I like who I am and I really like who I'm becoming," Lonsdale wrote on Instagram.
A couple years ago I was able to accept myself, & it saved my life, but now I've gotten to a new road block & I feel kind of lost. I gotta take the next step & actually embrace who I am."
Lonsdale shares the screen with fellow out actors Wentworth Miller, Victor Garber and Andy Mientus in the small screen DC Universe.
OIP Staff