Get your fill this Fringe World Festival with YUMMY DELUXE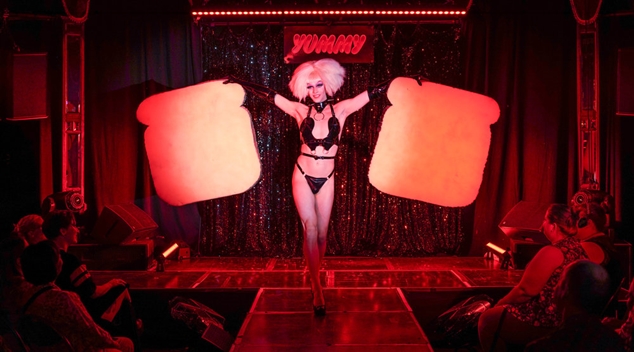 The east coast tastemakers behind last year's smash hit Fringe World show YUMMY are back and they've super-sized their show to make sure audiences get their fill once again.
The troupe of drag artists, cabaret entertainers and comedians blend together into a delicious fusion of cuisine that is sure to satisfy anyone's cravings.
We caught up with director James Welsby ahead of their 2019 season to find out what new flavours are in store.
YUMMY was already one of our favourite shows – we gave you a 5-star review last year! So how does YUMMY become DELUXE?
We've grown as artists and as an ensemble from touring around Australia, NZ, and the UK in the last 12 months. It all started in Perth, so we're so thrilled to be back!
YUMMY DELUXE is a mix of YUMMY favourites and new acts – we've had stacks of requests for certain acts to be brought back, but we love making new work, so that's why DELUXE is a mix of both!
Fringe shows can be messy beasts – how do you bring all of these talents together into a cohesive show?
We have a core set of values that unify all the acts – a commitment to campery, a rigour in choreography, a passion for subversive ideas, and unbeatable costumes. I think we present a joyous take on intersectional feminism too.
Is it the same cast as last year? Who's new?
Our new stars are Zelia Rose, who has been touring the world as a soloist with Dita Von Teese, and Jarred Dewey who has worked with Circa, Circus Oz, and La Soireé. Valerie Hex, Hannie Helsden, Jandruze, and Joni in the Moon are all back too! Bendy Ben and Karen From Finance are involved in other fantastic festivals at the moment, so they won't be here this time – gotta spread the love around!
As arbiters of all things YUMMY, what's tasty in 2019?
Radical kindness, sequins and tulle, and biodegradable glitter!
With so many shows at this year's Fringe World – what makes YUMMY unique?
I think we've had the opportunity to prove to the world how strong we are as an ensemble. We got 5 star reviews in six cities, and won "best production" and "best ensemble" at the 2018 Green Room Awards… you can't fake that!
I think YUMMY is full of genuine stars, but together the magic really happens. There's a lot of fantastic work out there, and it's really important to support as much as you can, though. Don't divide people and pull others down, support your community and interstate Fringe guests – variety is the spice of life!
Get out there as see as much as you can. Happy Fringe, 2019! x
YUMMY DELUXE will be at The Edith Spiegeltent from Tuesday 5th – Sunday 17th February. Tickets and more info available from fringeworld.com.au
Leigh Andrew Hill
Image:- Jason Matz