Greens' Holiday Helpline will help you through awkward Christmas convos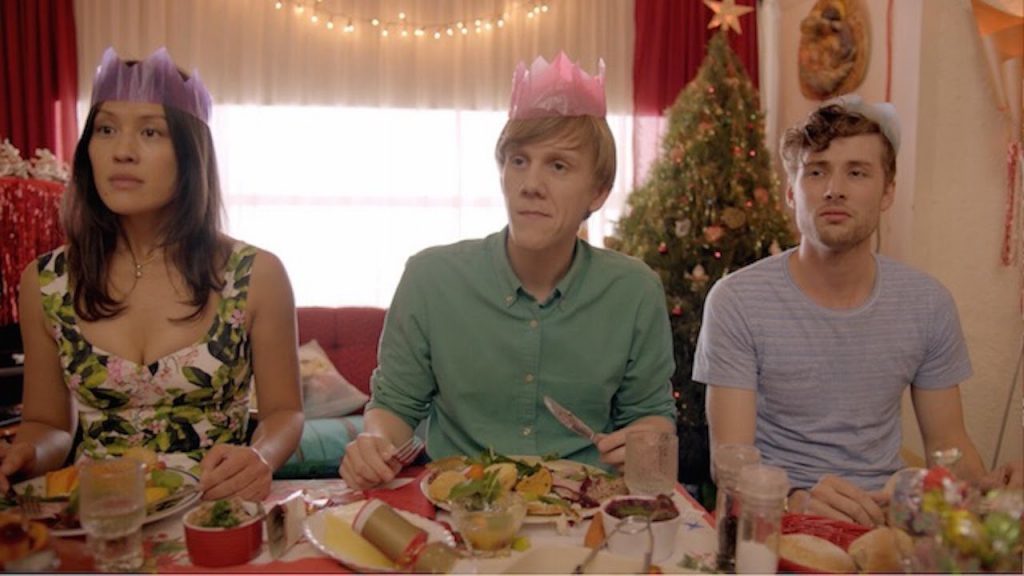 Not looking forward to an awkward dinner table conversation with your relatives over the Christmas break? The Greens have launched the Holiday Helpline to guide you through the silly season.
The marriage equality Holiday Helpline is an SMS conversation coach that provides prompts to help you have a positive and constructive conversation about LGBTIQ rights over seasonal meals.
Greens LGBTIQ spokesperson Senator Janet Rice says she knows having a heartfelt conversation with friends and family is powerful in shifting attitudes and changing the continued debate over marriage equality in Australia and around the world.
"The Greens want to support people to have good chats this Christmas, to keep us moving towards marriage equality in 2017," Senator Rice said.
"We've all been part of a conversation that very quickly takes a turn that's not very joyful – and often we're caught off guard. Now if someone's faced with a relative channeling a right-wing shock jock, they'll have some backup."
The Holiday Helpline will respond to text messages sent with your name and the hashtag #SOS. The service will provide users with tips, facts and tools to dispel common myths and claims about marriage equality.
For more information, head to HolidayHelpline.org
OIP Staff