Kishi Bashi lights up Chevron Festival Gardens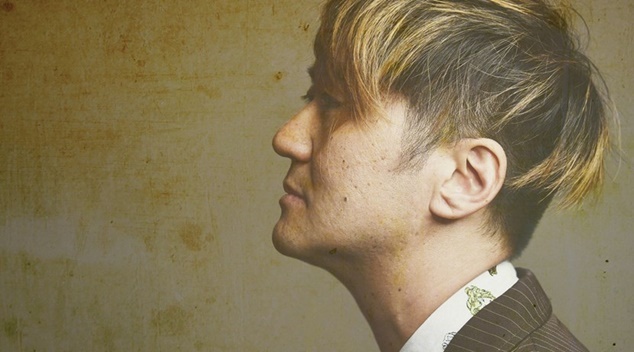 Kishi Bashi | Chevron Festival Gardens | ★ ★ ★ ★ ★
With an electronic violin and banjo next to a set of drums and keyboard, Kishi Bashi was by far one of the ultimate live music experiences of my life and precisely my expectation for what all art should be working towards achieving: Giving.
Perth International Arts Festival draws the west coast summer down, being a time of mourning for those frolicking days and a time of gracious beauty for what we have both in our geography and our artistic community.
This was the feeling you get when walking into the main stage at Chevron Gardens: high rise architecture painted across a starry sky with fairy lights ablaze, picturesque and sculpted flora and a stage lit to create a smorgasbord of visual and aural delight.
We have reached the A-Grade field of entertainment we yearned for. Kishi Bashi's performance was no mere pleasant distraction, it was a journey. If musician's influences were meteorites that slammed into the planet musician I felt like I'd walked into Laurie Anderson's early 80's prog-rock showered by Canadian spoken word poet Shane Koyczan and the Long Story Short and gently caressed by a multitude of artists who push the boundaries on contemporary music.
Kishi Bashi's use of technology and falsetto vastly compliment his use of unconventional and renewed instrumentation, along with the occasional, and well-crafted beat-box. This is an artist who has achieved mastery in his craft and surrounds himself with talent that gives the same respect to their audacious and bold choices and work ethic: Masters.
Through his newly released works such as The Lovers and older works like Honeybody we are transported to dance along with the lights of the stage, to feel as if the cosmos was made just for us, and that we are loved unconditionally. The music springs your weary soul and heals it, the vibrations soothing the tensions and aching muscles from the drawl of life.
This art is working at the very uplifting and reinvigorating of the human spirit, and don't we all want more artistic expression to be that professional and that moving in Perth? Both ethereal and eclectic Kishi Bashi brought together a collective sonder where we shared the stage with him, we shared the floor with every other audience member and we shared the universe with every person we've ever peripherally encountered.
That was his magic and his gift to us.
The Perth International Arts Festival runs across the city until Sunday March 5th. For more information, head to perthfestival.com.au
Kyle J Kash