Le1f locked in for Slanted and Enchanted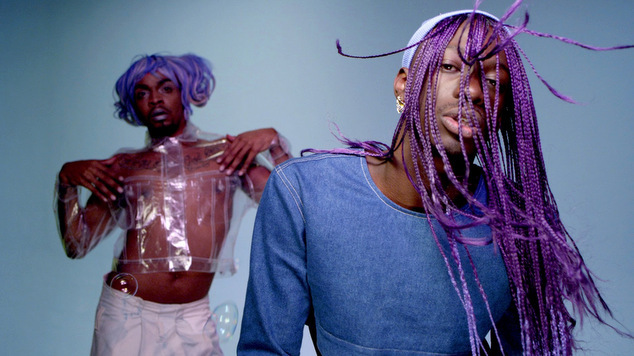 Queer rap star Le1f is locked in for his first visit to Perth as part of the dual venue event 'Slanted and Enchanted'.
Le1f had a tour of the east coast earlier this year but didn't make it across to Perth, but now as part of 'Slanted and Enchanted' he's set to appear alongside a stack of other uber cool artists.
Appearing and The Bakery on Saturday 7 December, L1ef will be joined Mess Kid. Also on the bill is Jon Hopkins, who has one of the best electronic albums of 2013, Mathas, Kelpe, Diger Rockwell and DJs Rok Riley and Craig Hollywood.
The Bakery gig is the second half of the 'Slanted and Enchated' event, earlier in the evening at The Astor Theatre will be performances from Deerhunter, Metz, Cave, Fabulous Diamonds, Perth and DJ Jamie McDonald.
Tickets can be purchased to both shows, a shuttle bus will operate between them, or you can grab a ticket to the individual halves of the bill as well.
Tickets are available from Life is Noise. Check out the video below of Le1f teaming up with Boody for 'Soda'.