Government flags law changes for intersex but not transgender people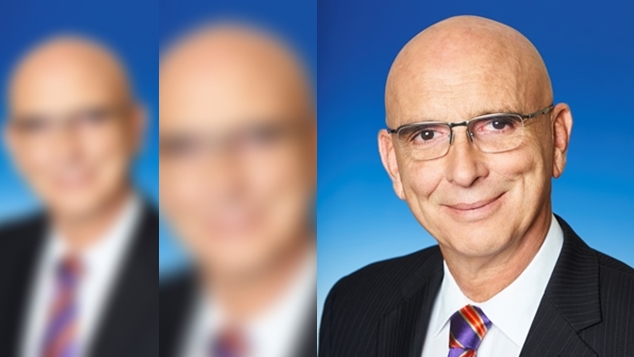 The Western Australian government has announced it will push for changes to gender recognition laws for intersex people and those who do not identify as male or female, but transgender people who want to be identified as a gender different to their birth have been left in limbo.
Attorney General John Quigley has announced a review is required of the state's gender recognition laws as they relate to intersex people, but queries about reforming the laws as they relate to transgender people have been left unanswered.
There were many arguments supporting Australia's decision to update the nation's marriage laws and allow people of the same gender to be married, including the brutal reality that people who are transgender and married are faced with the requirement to divorce a loving spouse in order to be able gain official recognition of their new gender.
For Busselton woman Suzanne Aston the requirement that people applying to have their gender officially changed, must also be unmarried, has always been a roadblock.
Suzanne has been married to Jane for almost three decades. The couple are happy and supportive of each other, but for Suzanne to have her gender formally recognised she'd first have to end her marriage, something that she and spouse Jane have no intention of doing.   
"Jane has been aware of my struggle with Gender Dysphoria since our second date, which was 29 years ago, we have been married for 27 years. Marriages that survive a Transition are rare, and this is why we have no intention of divorcing to accommodate some out of date legislation." Suzanne told OUTinPerth.  
"I fully transitioned more than 2 years ago, I stopped short of applying for a gender recognition certificate last year because of section 15 clause 3, that forbids married transgender people from receiving a recognition certificate. It would have been automatically rejected."
Image: Kieran Bunter
However recent changes to the marriage laws have not helped the couple. Despite same-sex marriage now being legal, the Gender Recognition Board has told applicants it must still observe the state based law which says applicants must be not be married.
Suzanne describes the response she received from the board on Christmas Eve as polite, but adamant.
To meet the board's requirements Suzanne would have to seperate from her spouse of three decades, live apart for a year, gain a divorce, then apply for gender recognition. Afterward her gender change is approved she would then be able to remarry.   
Suzanne spent the Christmas break reading through pages of complex legislation in a bid to find a valid argument against the clause which forbids a certificate to married applicants.
After many hours of study, and countless discarded drafts, she believes she has a solid legal case. So with a renewed vigour to see this outdated law beaten for good, Suzanne has lodged a formal application to the Gender Board and submitted a her argument in the form of cross referenced notes highlighting a Constitutional point of law.
The date for her hearing is now set, and in mid February Suzanne hopes to clear the way for the many transgender people who have no intention of dissolving a stable loving marriage in the face of relentless pointless bureaucracy.
She told us, "I'm confident the argument I have prepared is strong and valid, but I am no lawyer. However I am prepared to fight the case, and take it to as many appeals as is legally possible."
Suzanne describes the process that transgender people are forced to go through via the Gender Recognition Board as intrusive.
"The process is fairly intrusive as you have to provide very personal details to an anonymous bureaucrat. They also request documentation relating to any Gender Counselling you have received, along with dates and details of procedures and or treatments you have undertaken to assist your transition.
"It is not enough to simply claim 'I have transitioned'.  The whole procedure is impersonal, bureaucratic and just adds another layer of complexity to people already living through a challenging period in their lives." Suzanne said.
The issue of forced divorce has long been raised as an issue. The Greens Senator Janet Rice highlighted the issue during an interview with OUTinPerth in 2015.
The Victorian senator has personal experience of the dilemma through her own marriage. Rice's spouse Penny Whetton transitioned over a decade ago, but has been unable to have her gender officially recognised because the couple are not willing to divorce.
This week Rice told Buzzfeed News that the transgender community had been through enough and it was time for state governments to remove the outdated laws.  
"This is an issue that is a hangover from the old days before marriage equality. The transgender community is facing the last gasp of the old discrimination." Rice said.
Last year the United Nations' Human Rights Committee highlighted the problem with Australia's laws. South Australia and the Australian Capital Territory are the only two jurisdictions that do force transgender people to divorce.
The UN committee said Australia was clearly not consistent with  the International Covenant on Civil and Political Rights, to which Australia is a signatory.    
Nick Lawrence, Executive Director of Transfolk WA, the non-profit organisation that offers support and advocacy for people who are transgender, said that it was important that the whole LGBTI community continued to voice it's support for removing discrimination.  
"We were aware all along that the 'marriage equality' bill wouldn't change anything for married transgender people who are seeking to have their birth certificate amended." Lawrence said, "As disappointing as it was for us, we all stood behind the marriage equality movement nonetheless.
"Our LGB brothers and sisters will be there for us with this fight just as we were for them, together we will make true marriage equality a reality."
Changing the laws also has the support of Western Australia's Equal Opportunity Commission. Acting Commissioner Dr John Byrne took a look at the act after being contacted by OUTinPerth and voiced his support for the laws being updated.
"The Commission supports changes to the Gender Reassignment Act 2000 to allow a couple to remain married while one applies for a gender recognition certificate." Dr Byrne told OUTinPerth.
Advocacy group Rainbow Rights WA said they were disappointed with the Gender Reassignment Board's stance, saying their refusal disregarded not only the feelings and dignity of transgender people, but also showed a complete disregard and respect for the federal government's changes to the Marriage Act.
Rainbow Rights Secretary Katrina Montaut described the current situation as "outrageous".
"I'm very disappointed that this body has arrogantly refused to address the inevitable changes required to be in step with not only community expectations but also Federal Law
"I call on the Attorney General to intervene as a matter of urgency"Montaut said, "This is outrageous. The whole situation is an embarrassment to the State Government and should be rectified immediately."
Transgender Health Australia have also called on all state governments to remove the discriminatory laws as soon as possible. In letters to Premier Mark McGowan and Attorney General John Quigley, the group said the outdated laws created a "cruel" situation for transgender people.
Transhealth Australia also called on the state government to remove the divorce requirement as quickly as possible and bring the state into line with international standards.   
Under provisions in the Same Sex Marriage Bill, a subsection of the federal Sex Discrimination Act that allowed states to have laws that stopped married people changing their gender was repealed.
The new law however will not come into effect until December 2018, meaning that in the meantime state's can legally refuse gender transition recognition to married people. After December applicants may be able to claim that they are being discriminated upon by the state government.   
Plans to scrap the Gender Reassignment Board completely
In August 2017 at the WA Labor Party's biennial conference a new policy was adopted that would see the complete removal the Gender Reassignment Board.
The motion was put forward by Rainbow Rights WA Chairman Jonathan Mann, in his role as a Labor party member. Mann's push for the board to be scrapped was enthusiastically welcomed by conference delegates.
When OUTinPerth spoke to Premier Mark McGowan in September last year he said the adoption of the motion put forward at the State Conference was the first step in a long process, and he was unable to offer any timelines on when the board would stop operating.
The Premier also shared his concern about the Trans Pathways report from the Telethon Kids Institute which showed that transgender youth experience are at high risk of experiencing mental health distress, self harm and suicide attempts.
Earlier this week a spokesperson for Attorney General John Quigley confirmed that he was looking into the issues.
Government will consider the issue as it applies to people who are intersex.
This morning the Attorney General released a statement outlining how he planned to tackle the issue as it related to people who intersex, and people those who do not identify as male or female.
The statement however made no mention of people who are transgender and identify as being male or female. 
Quigley said the move would initiate further legal reform to bring Western Australia's laws, relating to gender identity and same-sex marriage, in line with national and international standards.
The Attorney General said he has asked the Law Reform Commission to review particular aspects of WA's gender reassignment laws, as they relate to people who identify as intersex, or who do not identify as male or female.
Quigley said he would not wait for the Commission's report before closing this legal loophole, so intersex couples will not have to divorce their partners to have their gender identity changed and officially recognised.
The Commission is expected to release its terms of reference for public comment later this year.
"Intersex people who are happily married and want to change their gender identity should not have to abandon their marriages." Quigley said in the statement.
"Amending the State's 17-year-old gender reassignment laws to bring them into sync with the expectations of today's society, and new Federal laws on same-sex marriage, is important.
"I urge the public to comment on this matter when the Law Reform Commission releases its discussion paper later this year.
"The McGowan Government, in office for less than a year, has already demonstrated its commitment to the LGBTI community, particularly in the case of expunging historical homosexual convictions." Quigley said of the governments commitment to LGBTI people.
OUTinPerth is following up with the Attorney General's office and asking why they can address the issue for intersex people, and people who wish to have no gender recorded, but have not responded to the concerns of transgender men and women.
Graeme Watson

---
Do you need some support?
If you are struggling with anxiety or depression, support and counselling are available from:
Lifeline: 13 11 14
Beyondblue: and www.beyondblue.org.au
QLife: and www.qlife.org.au
QLife are a counselling and referral service for Lesbian, Gay, Bisexual, Transgender and Intersex (LGBTI) people.
---
Support OUTinPerth
Thanks for reading OUTinPerth. We can only create LGBTIQA+ focused media with your help.
If you can help support our work, please consider assisting us through a one-off contribution to our GoFundMe campaign, or a regular contribution through our Patreon appeal.