Description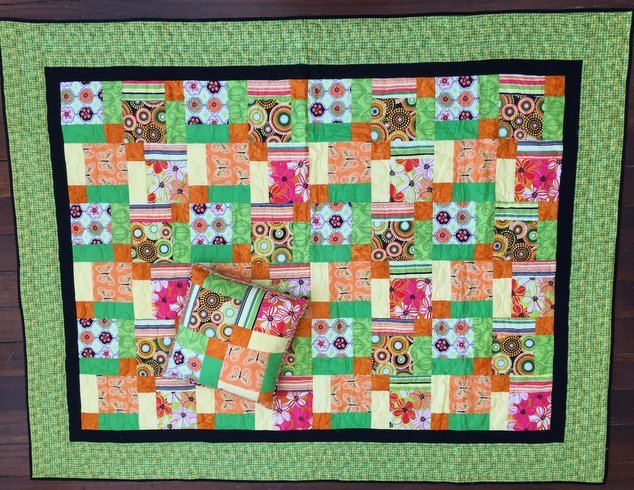 Help support OUTinPerth by purchasing this handmade quilt and matching cushion. Filled with a myriad of colours including green, peach and fuchsia it'll pick up your accent pieces and look stunning in your home.
The patchwork quilt was created by award winning quilter Davina Watson, who has kindly donated it to OUTinPerth.
The quilt is 135cm wide by 175 long and comes with a matching cushion. A bespoke piece of home furnishing to liven up and bedroom or lounge room. Perfect for snuggling under in those cold winter months.
It's a unique one-off piece, so only one person can purchase it.