Rethinking Fremantle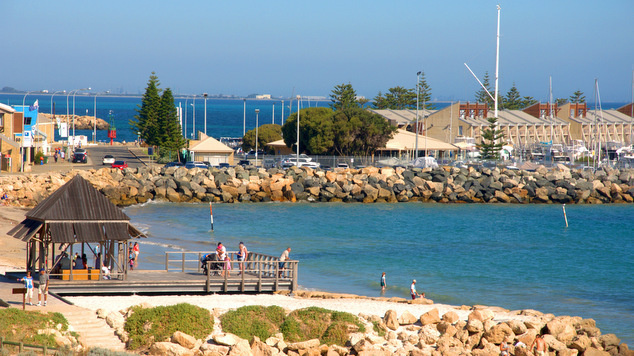 When we think of Fremantle we tend to think of it as a tourist hub with its markets, souvenirs and the busy cappuccino strip. Over the last few years the city has been changing, today there are many cool shops, new bars and intriguing restaurants. Combine that with an array of art galleries to wander through, relaxed beaches to chill out on and a great mix of pop-up shops and street markets, and Fremantle has many things to offer.
So Many Friendly Pubs
One thing that Fremantle is not short of is a place to grab a drink, and while Notre Dame University has taken over a few of the port city's watering holes. The National Hotel has just re-opened. The building, which was nearly burned to the ground a few years ago, is now filled with life. Sit on its upper balconies and watch the world wander by. Also worth checking out is Clancy's Fish Pub, The Newport, The Orient, The Sail and Anchor, Rosie O'Grady's and The Norfolk. You'll also find some great little wine bars tucked away here and there.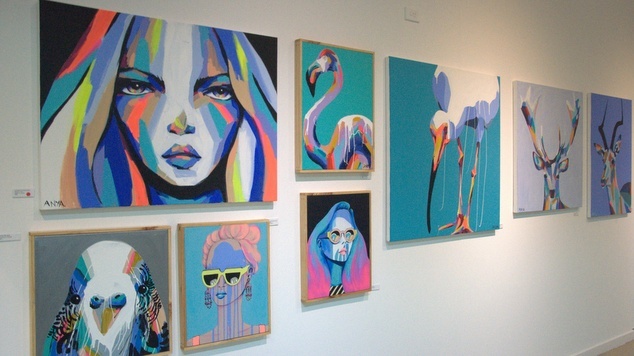 Many Funky Wares
One of the most notable changes to Fremantle's landscape is the repurposing of the Myer building, which has long been something of a local landmark. When the department store announced it would be leaving, the building remained empty for some months. Now it's reopened as a collective retail space called MANY 6160 that boasts a number of trendy local merchants on its premises.
The quirky vibe that the space seems intent on a achieving is visible from the moment you glimpse the front of the building and notice a red crane on the side wall, its mechanical jaws clamping down on the shop front. This gravity-defying sculpture is the work of local artist Paul Caporn. There's also artwork displayed in the windows, and when you enter the building, the openness of the space is striking. Art, clothes, food, and miscellaneous gift merchants display their wares spread out over the space, giving the room the feeling of exploring an extremely trendy and well-organised attic.
Among the throng of local retailers is The Gossamer Project, offering an appetizing array of vintage clothes and home wares. There you can find the leather handbag of your dreams, delightfully kitsch vases and garments in every imaginable manifestation of tartan. MadeN features products from a number of different local artists, and there you can pick up some rather spectacular handmade animal ears, whether you'd like a subtle rabbit or an extravagant curly goat horn. Kate and Abel, purveyors of colourful felt hats and other fine things also offer delightful woollen cacti by Zozo Handmade, the perfect gift for that special person in your life who is totally incapable of caring for living things.
If, during your intrepid exploration of hipster markets you find yourself in need of refreshments, Kate and Abel also have a cafe conveniently located at the back of the space. Just in case you haven't yet emptied your wallet, there's also furniture, menswear, a makeup and nail bar and handmade skincare products, just to name some of the goods on offer.
You also can't miss Anya Brock's gallery space where you can find originals and prints of her distinctive, visually gorgeous portraits of budgerigars, flamingos, deer, fashionable ladies and other various creatures in her signature vibrant colour scheme.
Elsewhere around the streets new fashion boutiques and quirky shops are springing up. Check out the vast array of wares at The Blue Buddha who have a great range of inspirational books, crystals and music. They also have a great range of unique jewelry. It's a great place to buy some gifts or just refresh your supplies for a chilled out life.
Design store Compendium is stacked full of uber-cool things, you'll want to take home many of their items to fill your shelves and decorate your desk. They're also an official supplier of Tin Tin merchandise. A walk along High Street will also lead you to many galleries, furniture designers and a second hand record store that has great disco and soul tunes, on vinyl of course.
Fantastic Food
Freo has a smorgasbord of food options from the well known destinations of Fishing Boat Harbour and long established favourites like Istanbul – a great Turkish place or The Capri – which does timeless simple traditional Italian.
Look down the side streets and you'll discover some exciting eating choices like The Attic which has some tasty healthy options, the amazing Raw Food Kitchen, which is simply delicious to the extreme and the quaint Pasta Addiction where they make the pasta fresh every day. Moore and Moore is an amazing café with a beautiful courtyard. They have sensational food and when we dropped by there was a jazz band playing casually.
Accommodation
Don't go down to Fremantle for an afternoon, make a weekend of it. The Rydges Esplanade is a luxury hotel experience, but there are also some cool boutique choices like Hougoumont and the Bannister Suites or book into some old fashioned style of Rosie O'Gradys.
Rather than booking a trip to Bali for your next break, just book into a few days getaway in Fremantle.
Graeme Watson and Sophie Joske