Review | Gender Blender Burlesque strips away the binary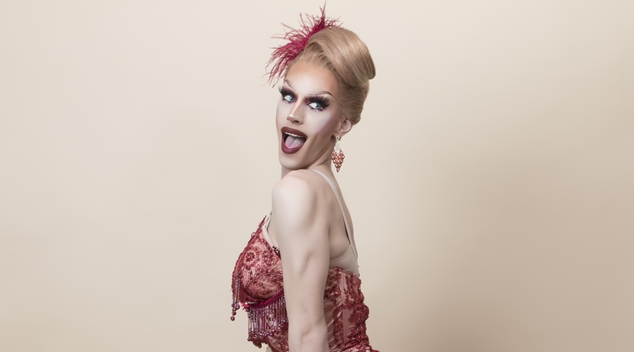 Gender Blender Burlesque | Connections Nightclub | til 16th Feb | ★ ★ ★ ★ ½ 
In a sea of burlesque and drag shows at Fringe World Festival, the team behind Gender Blender Burlesque promise to deliver something different – and deliver they did.
The Fringe World debut brings together top talents from between the realms of drag and burlesque, staging a stellar hour of performance.
The casting is perfect, and not only for the many accolades the group have earned between them. Flo Reel, Veruca Sour, Veronica Jean Jones and Mr and Miss Burlesque Australia 2018 Karl Kayoss and Scarlet Adams bring a spectrum of gender to stage along with their best burlesque numbers. Oh, and I can't forget to mention the inimitable assisting talents of Holly Elkes.
After a fabulous 60s inspired opening bop, Kayoss kicks off the proceedings with a slow, smouldering number that made the most of both his dance and circus abilities. Reel was on-brand with a sugary sweet performance that doubled as a visual feast, Adams took us to St. Tropez with a ridiculous ode to the humble coconut and Jones teaches the audience a lesson in the beauty of transgender bodies.
The variety show is tied together by host Ruby Slippers – a Fringe Festival favourite paying a visit from her Melbourne home. Slippers had a mammoth task trying to keep the energy crackling between each of the fiery numbers and sometimes fell a little short, but always kept the flow going nonetheless.
Slippers also had a message to sell; consent is sexy – which Veruca Sour echoed with her own public service announcement Don't Touch Me – and the audience was buying it.
Gender Blender Burlesque not only succeeds in bringing something different to the burlesque landscape at this year's festival. The team also deliver a show that proudly displays local performers bursting with talent, who prove that burlesque doesn't belong in a binary.
Gender Blender Burlesque will be at Connections Nightclub until Saturday 16th February (ex. Thurs). Tickets and more information available from fringeworld.com.au
Leigh Andrew Hill