Senator Dean Smith raises new plebiscite questions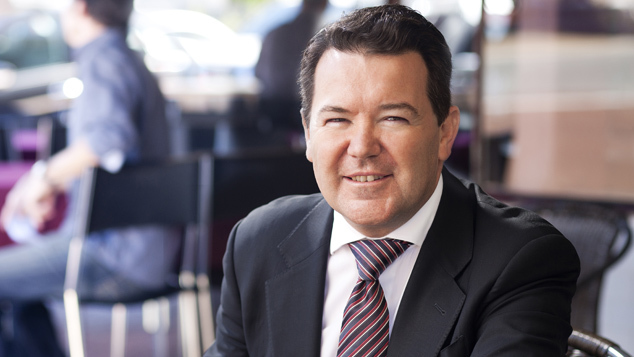 Liberal Senator Dean Smith has raised new questions about the planned plebiscite on the matter of marriage equality.
The first openly gay Liberal in the federal Parliament asked in an op-ed for Fairfax Media whether a public vote on marriage could open the gates to future plebiscites on issues such as euthanasia or military deployment.
"Should we be using the approaching centenary of Australia's first plebiscite as a time to more fully contemplate the dividing line between issues upon which Australians should vote directly, and those issues upon which parliamentary representatives should be the arbiters?" Senator Smith writes.
The proposed plebiscite, a remnant of the Abbott government, is tentatively due to be deployed after the next federal election in 2016 – should the Liberal party retain government.
A senate inquiry into the use of a plebiscite was condemned by a committee under Independent Senator Glenn Lazarus, citing potential harm to LGBTIQ people. The senate committee echoes the voices of marriage equality proponents such as Australian Marriage Equality, Labor and The Greens, who have all called for a free vote in Parliament.
A bill to amend the Marriage Act already sits before Parliament, submitted by Liberal MP Warren Entsch and co-sponsored by members of The Greens, Labor and Independent MPs.
Senator Smith and Deputy Opposition Leader Tanya Plibersek have also raised questions about the funding of a plebiscite, which is estimated to cost $158.4 million dollars.
Ms Plibersek has questioned the absence of a plebiscite in the Government's Mid-Year Economic and Fiscal Outlook report earlier this month.
"If it is going to be in the next few years, why hasn't provision been made for it?" she asked, in an interview with Huffington Post.
Australian Marriage Equality recently released a video campaign highlighting that for the first time in Australian history, the Prime Minister and Leader of the Opposition both openly support same-sex marriage.
OIP Staff