On the Spot: Justin Dorigo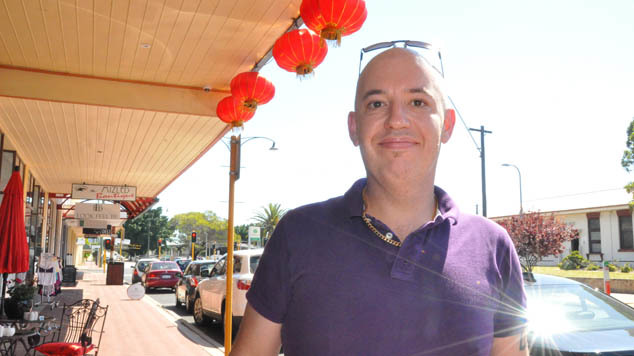 We caught up with OUTinPerth reader Justin at Chappels On Whatley in Maylands and asked him a stack of random questions.
What's your favourite sound? Running Water
Who would you like to punch? Tony Abbott
Who would you like to kiss? My partner
What do you collect?  Watches
What's your favourite flavour? Cheese
What do you say too much?  LOL – in person
What is the first record you bought? Colour by Numbers by Culture Club
What is your greatest achievement?  A graduate diploma
Where can you get a great breakfast? Anywhere on Eighth Avenue
What is your favourite place in the world? Isle of Skye, Scotland
If the moon is made of cheese, what kind of cheese is made of? Stilton
Which are better speedos or trunks? Depends on who is wearing them?
If you were to turn into an animal, what would you be? A domestic pussy cat
If you were a contestent in Big Brother, how long would you last? I'd be the first one to go, or I would win.
What poster  was on your bedroom wall when you were a teenager? Jason Donovan