The OUTPost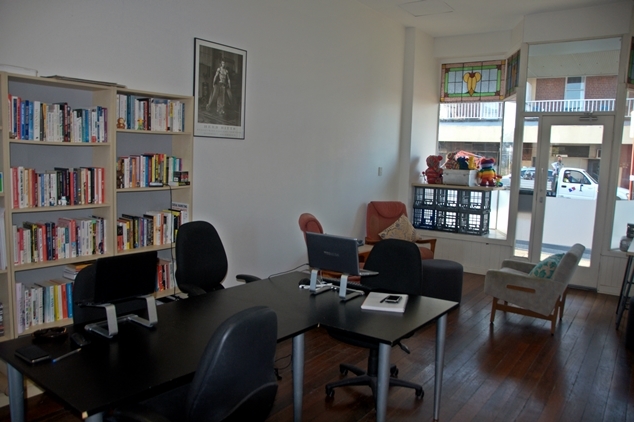 Welcome to The OUTPost. This is where the OUTinPerth team create content for the magazine and website.
Located at 3 / 377 Newcastle Street in Northbridge, the collaborative work space offers a range of options for people looking for a spot to work; whether it is for a few hours, a few days or a longer booking.
Four work stations are available.
The area is also available as meeting space in the evenings, or on weekends. The space has three arm chairs, four office chairs, and 10 stools.
The OUTPost has ADSL2+ internet access, tea and coffee facilities and is easily accessible by both car and public transport.
24 hours advance notice is needed to guarantee bookings. During weekdays the space is accessible between 8am and 6pm.
Email [email protected] to lock in a spot or call us on 9227 0360 or 0402 549 811. 
Costs: Single Day access $25.00, full week $100.00. Evening or weekend meeting space $20.00 per hour.