All the world's a stage to Sir Ian McKellen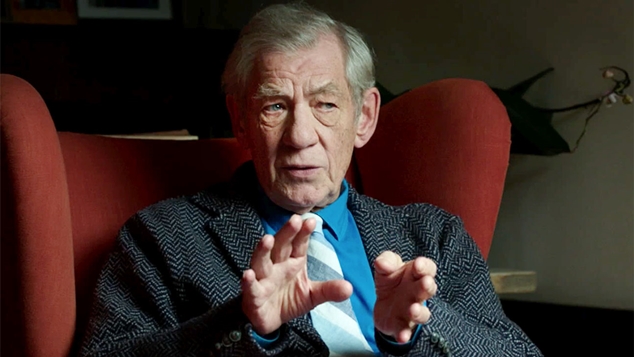 McKellen: Playing The Part | Luna | til July 18 | ★ ★ ★ ★ ★
Ian McKellen finds it difficult to summarise his life, but does his best in McKellen: Playing the Part  which is edited down from 14 hours of interviews by director Joe Stephenson. McKellen is relaxed as he talks about his childhood, his decision to become a professional actor and his 50 year career.
Photographs from McKellen's private albums and clever reconstructions that blend with archival footage and the personal narrative add to the experience as McKellen talks about being acknowledged for his acting, being gay and being a political activist.
The 78 year-old is the consummate storyteller as he lets the audience into his personal world. The national (that should be international) treasure talks about feeling different when he was a young boy and even having to have a different voice when he went to school and then to Cambridge University (therein lies another interesting tale).
He reveals how acting forced him to get in touch with his emotions so that he was able to discover parts of himself that were hidden and reminisces how he became a different person after he finally came out.
McKellen: Playing The Part and Queerama will screen as part of the Revelation Film Festival which is 5-18 July. See www.revelationfilmfest.org for the program and screening times of collect a program from Luna Palace Cinemas.
Lezly Herbert

Tags: cinema, documentary, Film, Ian McKellen, playing the part, rev film fest, Revelation Film Festival