X Factor Saves The Best For Last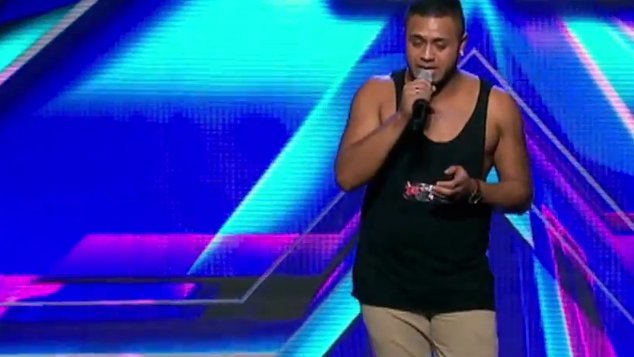 'The X Factor' wrapped up their live auditions last night and they certainly left the best to last. The final contestant to audition in the competition shared a heartbreaking story.
Ofisa Toleafoa, who goes by the name of T, took to the stage and shared his story about how he had moved to Sydney's Cabramatta from his native New Zealand after his family didn't accept that he was gay.
Toleafoa told the judging panel of Ronan Keating, Danni Minogue and Red Foo that he, 'just wanted his Mum to be proud of him', before launching into a powerful rendition of Jennifer Hudson's 'I Am Changing'.
Watch the video of Toleafoa's performance below.