Why bi+ visibility is important: I am not fucking confused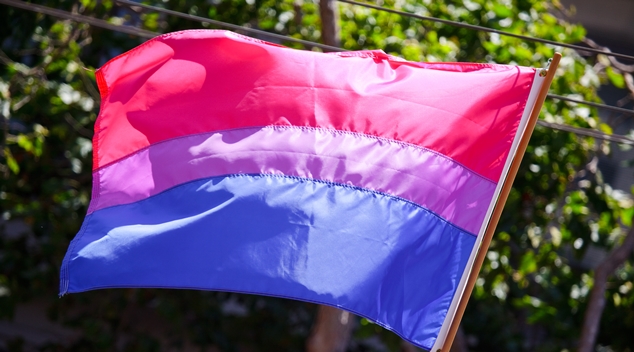 A friendly discussion at work with some colleagues I like a lot left me pissed off.  An offhand comment about our offshore call centre:
"We've got everything there. We've got some gays, we've got some lesbians, we've got some people who are just confused…"
Let me tell you one thing: I am not fucking 'confused'. I am bisexual. I don't claim to be 'blind' to gender, I am attracted to different things in women than I am to things in men,  and am just as attracted to ambiguous and undefined, the queer, non-binary and trans friends. But I am not confused about it.
I'd known that I was batting for both teams for as long as the game had been in play. Not that it mattered, because to continue the cricket analogy I wasn't getting any runs either way.
Coming out wasn't an option. Maybe I would have done had there been anyone worth coming out for, but then like now who I sleep with isn't anyone else's bloody business.
It wasn't until I went to university and living in halls and removed from everyone who knew me that I was brave enough to start exploring the 'scene'. I joined the LGB club on campus – and back then it was just LGB, rather than LGBT or LGBTQA. From their attitudes, I wouldn't be surprised if it still was just those three letters.
It wasn't a very big club, and at the time I alone put the B into LGB.
I'm used to hearing the term "confused" from the straight community, but this was the first time I experienced bi-erasure in the gay community.
I was told that I was straight trying to be fashionable, or I was gay and hadn't come out properly yet. It made me mad. If I'd had the nerve to tell a girl in the group that she just hadn't met the right man yet (something that I was told) or that she was trying to be fashionable, I wouldn't have walked away from it – and wouldn't have been welcome to return.
Yet somehow it's acceptable to erase someone's sexuality when they are bi.
I am not confused. I am not greedy. I am not promiscuous, and besides I'm not nearly popular enough to be invited into a threesome or moresome.
I have a complicated relationship with sex and sexuality. I am not concerned with being straight acting or gender roles, but I also hesitate to talk about it. People I meet might presume I am straight and I won't bother to correct them. But I am still not fucking confused about it.
Jay Chesters
---
Support OUTinPerth
Thanks for reading OUTinPerth. We can only create LGBTIQA+ focused media with your help.
If you can help support our work, please consider assisting us through a one-off contribution to our GoFundMe campaign, or a regular contribution through our Patreon appeal.