Help Bisexual+ Community Perth fight stigma and invisibility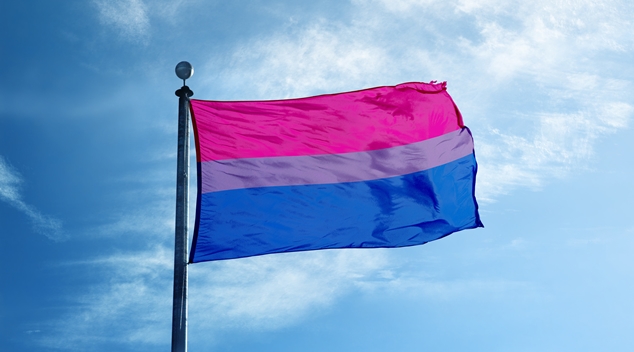 Levels of psychological distress for bi+ people are second only to the transgender community. Perth's Bisexual+ Community is working to change that.
Fighting stigma and bi-invisibility, coordinators of Bisexual+ Community Perth have plans for a Bi Visibility Day event and a memorable float in the Pride Parade.
In turn, they need the help of the OUTinPerth community: the group aims to raise $500 towards covering the costs of the events.
Duc Dau, a coordinator of Bisexual+ Community Perth, said;
"We are putting on these events to increase Bi visibility because visibility matters. Statistics tell us bisexual people make up more than half of the LGBTI/queer community.
"And yet, as a result of stigma towards bisexuals and misunderstanding about bisexuality, bisexual people are far less likely than their gay and lesbian peers to be out to their family, friends, and co-workers."
Misty Farquhar, the founder of Bisexual+ Community Perth, agrees;
"Bi+ people still face considerable prejudice and misunderstanding not just from the general community but also from lesbians and gay men," they said.
Farquhar was involved in the drafting of the Bisexual Caucus report at the recent "Better Together" conference in Melbourne. Deeply concerned about the mental health of bisexual people, the authors of the report say that visibility was noted as an overarching priority for the community.
Farquhar said the group expressed deep concern about the mental health of bisexual people, with levels of psychological distress second only to the Transgender community (and there is a significant crossover between the two populations).
In spite of this, there is very little awareness or specific focus on this issue within the broader community, and even in the Queer media bi visibility is low.
More often stories that do mention bi+ or pan sexualities will help perpetuate existing stereotypes. Articles covering Amandla Stenberg's announcement that they now identify as gay almost seemed to trumpet Stenberg's "sense of relief" that they aren't bi+ or pansexual.
Ruby Mountford, co-host of Triple Bi-Pass on JoyFM, recently told Archer Magazine about her own struggles:
"I'd accepted the mostly unspoken consensus that bisexual people were 'half gay', and so only experienced a kind of Homophobia-Lite. By that logic, I figured our mental health issues would be worse than those of straight people, but better than the stats for gays and lesbians. That hypothesis didn't survive my first Google search."
The group responsible for the Bisexual Caucus report also discussed the importance of feeling genuinely included and treated as equals, both in mainstream society and the LGBTIQ+ community. This can start to be addressed by genuine representation and targeted services.
Farquhar commented "Bi+ people are the majority, but we're so desperately unhappy. There's a real hesitance to do anything specifically about it though – it feels like straight people think we're too queer and the queer community think we're too straight."
Bisexual+ Community Perth coordinator, Hen Greville, agrees: "Bi+ events are important to me because they give me a space where I can be myself totally, without needing to justify or explain it.
"I think they're also important to the broader community because sometimes our acceptance is conditional on being "gay" enough or "straight" enough to fit in, which is alienating."
Anyone can help support inclusion and visibility by donating as little as $10 at pinkstart.me/en/biperth. Every single dollar counts. You can also connect with Bisexual+ Community Perth on Facebook.
Jay Chesters