Co3 focus on collaboration in exciting 2019 program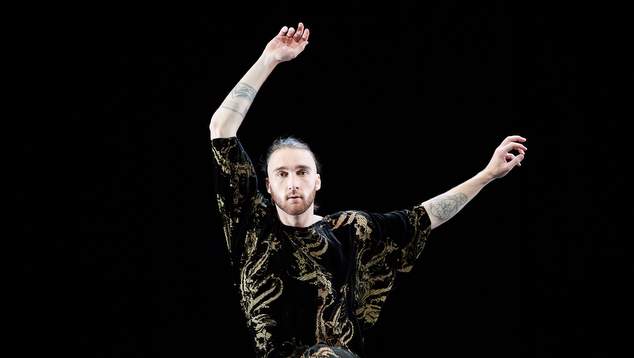 WA's premier contemporary dance company Co3 Australia will bring three world premiere performances in 2019 as part of a season full of new collaborations, spaces and stories.
Kicking off with Perth Festival, Co3 are joining forces with WA Ballet for their Ballet at the Quarry season with Reincarnation by Artistic Director of the Australian Dance Theatre Garry Stewart.
The collision of contemporary and classical dance will pay tribute to the authentic heritage of each style, and the first-time collaboration will tour from Perth to Kalgoorlie, Port Hedland, Karratha and Mandurah after their showings at the Quarry.
Later in May, a powerful new work entitled The Line from Co3's own artistic director Raewyn Hill will come to the Heath Ledger Theatre. Teaming up with award-winning lighting designer and director Mark Howett, The Line tells a Western Australian story of segregation, confinement, abandonment and cross-racial relationships in 1930s WA.
In October, Co3 once again team up with the Art Gallery of Western Australia (AGWA) and Hassell Architecture for the world premiere of Reason for Being: The Finale. Raewyn Hill responds to WA's own State Art Collection and the Gallery's architecture – re-interpreting them through contemporary dance to celebrate AGWA's 40th birthday with help from the up-and-coming dancers of ECU's LINK Dance Company.
"Collaborations between the major performing arts companies and the small to medium arts sector and vital to build a vibrant and connected arts community," Artistic Director Raewyn Hill said of the program.
"We are delighted to collaborate with WA Ballet for the first time, in an exciting performance that marks Co3's debut appearance in Perth Festival. Our inaugural collaboration with AGWA will be realised after a two-year development, offering the opportunity to see our dancers performing in a completely new context, in a work reflecting local multidisciplinary arts practice."
"We are also bringing to life an important local story, indicative of national and international experiences of racial segregation in The Line. This moving work has been created in collaboration with Mark Howett, a long-time colleague, whom we are delighted to announce joins Co3 in 2019 as Associate Artist," Hill continued.
"This year we continue our support of the independent dance sector and individual artists with a suite of programs and initiatives, which will see new partnerships, new residencies and discounted access to Co3's programs. These initiatives demonstrate Co3's commitment to the support of artists, which is at the core of our company ethos."
For the full program and more about Co3, head to co3.org.au
OIP Staff