Cub Sport team up with singer-rapper Mallrat for 'Video'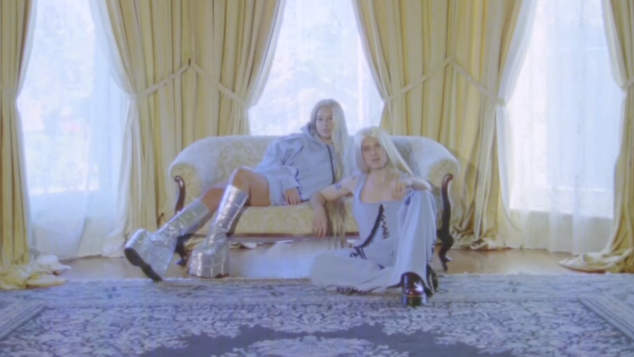 Cub Sport have released a video for their collaboration with singer-rapper Mallrat. Video will feature on the band's forthcoming third album.
The lo-fi video for Video sees lead singer Tim Nelson and Mattray hanging out in a luxurious mansion. The clip for Video was shot on film by director Tim Hardy.
Tim Nelson described the song as an ode to iconic 2000's celebrities and the juxtaposition of wealth, obsession with fame, and invasion of privacy the rise of the internet brought with it.
"The Video video is an ode to some of my favourite 2000s celebs who rose from an invasion of privacy and built entire empires out of it. I drew inspiration from these icons for both the concept and styling of the clip.
"For me, Video represents a moment of taking back my power and believing in myself. It's about celebrating my growth and all the good things that have come along with that; allowing myself to exist outside of other people's expectations or judgement. I wanted the video to amplify that feeling of empowerment and strength in owning who you are.
"It was a dream come true to make this video with one of my favourite artists and people ever, Mallrat (aka Grace Shaw). We worked with queer dream-team Kurt Johnson and Tim Hardy and created something truly unique and beautiful." Nelson said.
Check out the clip
OIP Staff
---