Ellen is Coming Down Under!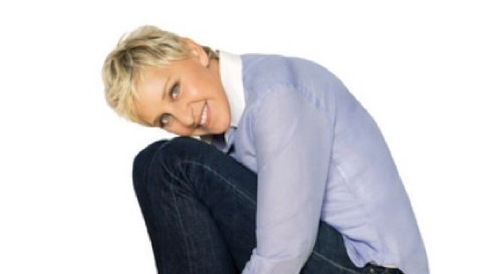 Four hundred guests on Ellen DeGeneres' chat show as well as a huge amount of Australian fans are rejoicing after an announcement that the gay host is coming down under for the first time this March.
Married to Australian born actress Portia de Rossi, the comedian claims she has always wanted to make it over, DeGeneres will be shooting segments of her show in both Sydney and Melbourne.
The announcement that she is visiting included a revelation that she will be taking all 400 of the shows audience with her, announcing to the crowd that went absolutely berserk , she said 'my birthday happens to be on Australia day! Isn't that weird that my birthday is on Australia day?'
Debating on whom to give a trip to Australia out of the audience, DeGeneres explained, 'for my birthday I like to give gifts, right? Everybody knows that, so what I decided instead is everyone here is going to Australia.' The audience have a choice of staying in Sydney or Melbourne for seven nights in a four star hotel.
The announcement was made alongside Nicole Kidman, an ambassador for Swisse who are sponsoring the trip; Qantas Airlines are also brokering the trip.
Nadine Walker