The film remake of 'Widows' cleverly updates the story with modern themes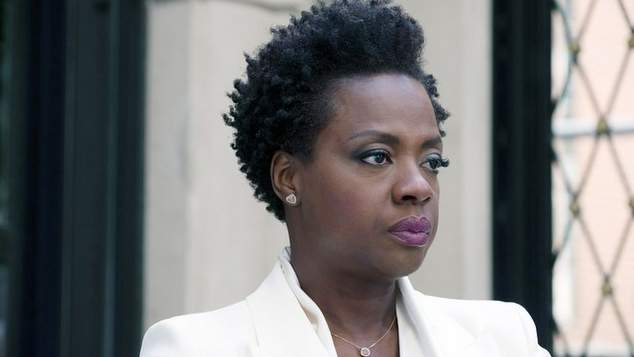 Widows | In Cinemas Now |MA15+| ★ ★ ★ ★ ★  
Before she became world famous for writing the long running TV series Prime Suspect, British crime author Lynda La Plante got her big break with the TV miniseries Widows. 
The incredibly memorable series premiered in 1983 and also had two sequels in 1985 and 1995. When a crime matriarch's Dolly Rawlins husband is killed in a botched robbery she teams up with three other women do pull off their next job, securing the futures and showing that women's liberation applies to the crime business too.
Surprisingly the series has been remade as a feature film by award winning British director Steve McQueen. Here he relocated the action to America and casts the faultless Viola Davis in the re-named lead as Veronica Rawlings.
Rawlings deals with the grief of her husband Harry's unexpected demise, and soon realises she needs to acknowledge his shady business dealings and crime life when other criminals come looking for money.  She teams up with some of the other widows of her husband's slain associates.
Michelle Rodriguez plays Linda Perrelli who discovered that her husband had gambled away her clothing store, while Australian actor Elizabeth Debicki plays Alice Gunner who has turned to escorting to support herself.
Women into the tale is a backstory involving local politics and its links to crime with Colin Farrell playing the son of a political dynasty while Robert Duvall plays his overbearing father. On the opposite side of the local election is gangster Jamal Manning portrayed by Brian Tyree Henry, and his violent younger brother Jatemme played by Daniel Kayuula.
Filling out the stellar cast is Jackie Weaver has Alice's demanding mother and Liam Neeson as Veronica's late husband, who regularly appears through a series of flashbacks.
This is an action drama but it's filled with themes of racism, corruption and women's empowerment. The story does not stray too far from the original series, but it's clevely wound into a new tale about politics and power.
The performances are sensational. Viola Davis is brilliant, Daniel Kaluuya is extremely menacing and the supporting cast of seasoned film actors makes this a film packed with talent.
There's talk that this could be the first action film to win the Best Film Oscar – it would be a worthy winner, this is a really good nail biting story – and worth watching even if you saw the original series all those years ago.
Graeme Watson
---