Fr Frank Brennan banned from speaking in Tasmania by church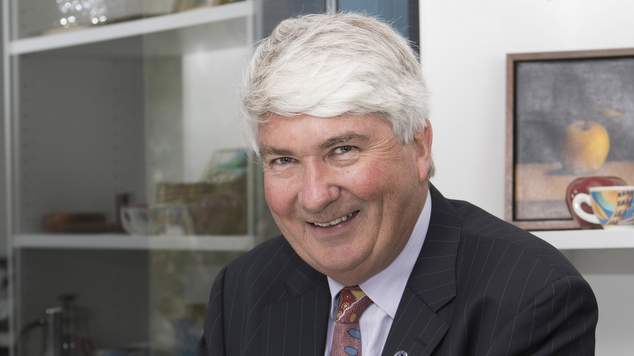 Sky News has reported that Father Frank Brennan has been banned from publicly speaking in Tasmania by Archbishop Julian Porteous.
The Jesuit priest and scholar has reportedly been forbidden from speaking because of his view that Catholic parishioners had a right to express their opinion in last year's postal survey on same-sex marriage. It is understood that the ban was implemented earlier this year and remains in place.
It is said the provincial Jesuit order received a letter from the Archdiocese of Hobart advising them that Fr Brennan was not welcome in the region, despite speaking engagements already having been publicly advertised.
Archbishop Julian Porteous was a vocal opponent of allowing same-sex couples to wed and was involved in a high profile human rights case when pamphlets distributed by the church were challenged via the state's Equal Opportunity Commission.
Fr Brennan took a different view arguing that the church should not be trying to control civil marriage laws and allowing same sex couples to wed had many positives.
Most recently Fr Brennan has served as a panel member on the Turnbull government's review into religious freedom in Australia that was chaired by former Attorney General Phillip Ruddock. He is the head of Catholic Social Services Australia.
The official statement from The Archdiocese of Hobart is that communication between the Archbishop and the heads of religious orders is confidential.
OIP Staff, OUTinPerth has contacted Fr Brennan for comment. 
---