Get Ready For This: 2 Unlimited heading to Perth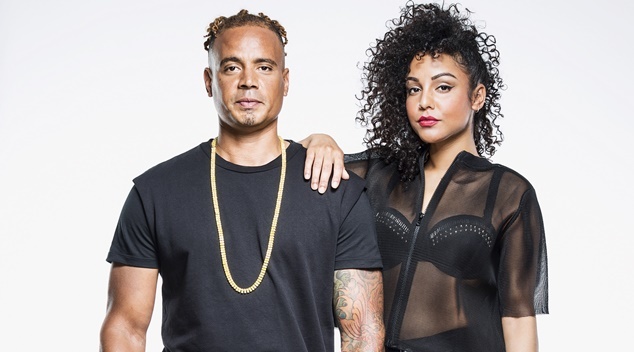 The night before I'm scheduled to chat to Ray Slijngaard from '90s techno pioneers 2 Unlimited, I stand in front of a wall of cassettes, scanning backwards and forth, looking for a needle in a haystack made of needles.
I've never been one to keep my music in alphabetical order, and it's moments like this I wish I had time for an elaborate cataloging system. Finally I find what I'm looking for, the cassingle of the duo's breakout hit from 1992, Get Ready For This. One of the first songs to top the charts with a distinctive techno pop sound.        
I take out the bright yellow cassette and pull out the insert, inside is an autograph Ray signed during an in store appearance at Brash's in the Hay Street Mall, twenty five years ago. "Peace, from 2 Unlimited" the message reads. I snap a picture with my phone and tag Ray's Instagram account.
Due the time differences between Perth and Dusseldorf in Germany, where the Dutch rapper is now based, our interview takes place very early in the morning. As we begin chatting Ray laughs about the blast the from past,   

"Yeah, man that was funny, " Ray chuckled, "I saw Anita's autograph on the front and then mine inside and what I wrote… 25 years ago, can you imagine!"
A quarter of a century ago the rapper's life was changed when two producers asked him to write an rap for an instrumental tune they'd created that was getting a lot of love in the clubs.
"I never thought it would be such a big hit, I was a cook. I got this invitation from a Belgian producer and he said 'I've got this demo and would you like to write a rap on it?' While I was writing the rap I also wrote a girl part."
When Ray returned the track to the producers he'd added his part and some female vocals from Anita Doth. Within a few weeks the track was zooming up the charts around the world and 2 Unlimited's career was launched.
"Within a couple of week it was number 2 in the UK charts, so I quit my job and then soon after we released Twilight Zone and then we were off around the world,and it was a roller coaster." Ray said.
The band scored hit after hit, following up their first two releases with The Magic Friend and Workaholic. In 1993 the band released No Limits off their second album, and it became their biggest selling single. Ray said that was the moment the band felt like they were in the big leagues.
"Suddenly you're flying business class, you've got security and twelve people traveling with you – it's such a great feeling." Ray recounted. "I always wanted to be an artist, but I used to say to myself "That's not going to happen, go back to the kitchen and dream on.'"   
Ray said he's amazed that after 25 years Get Ready for This is still a regularly played tune often appearing at NBA games and popping up in many movies soundtracks. 2 Unlimited had a rare run of success with 15 tunes in a row topping the charts, and the band enjoyed success around the globe.
2 Unlimited are still playing regularly, Ray said there's nothing quite like 20,000 people joining in the chorus of No Limits.
Last year singer Anita Doth decided that the touring schedule was too hectic for her family commitments, so Ray has recruited a new singer Kim Vergouwen to handle the vocals.
Ray said the first shows featuring the lineup have been sensational fun and the duo can't wait to bring their live show to Australia.
2 Unlimited will be performing alongside Technotronic, Real McCoy and Dr Alban at Mega 90s. The Australia wide tours kicks off at Metro City in Perth on Friday 17 March. Tickets are available from OzTix.
Graeme Watson