Goodbye To Living With AIDS?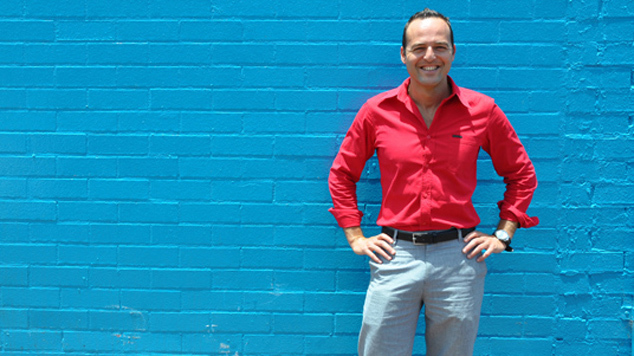 The National Association of People Living with HIV/AIDS (NAPWA) at its Annual General meeting in November endorsed a name change. From now on it will be known as National Association of People with HIV Australia (NAPWHA). To glance initially at the new name, the dropping of 'AIDS' and 'living' might appear cosmetic and insubstantial. However, the peak national body representing people with HIV is sending an important signal to the wider HIV sector and the broader community. 
Executive Director Jo Watson  explained from  NAPWHA's perspective why the name change has occurred.  Firstly to affirm and reflect the contemporary lives of people with HIV in the Australian context, and secondly  to alleviate confusion as there are several  equivalent organisations  called The National Association of People With AIDS (NAPWA) internationally.
When asked why the name change has happened now. Watson explained that there was a national momentum to bring fresh names to the plhiv bodies, with several member organisations having moved to change their names, including Positive Life NSW, Living Positive Victoria, and Positive Life SA.
Another motivation on the timing of the name change has been the formal use of the term AIDS being used less and less, so much that it will shortly be redundant as a formal notifiable disease in the surveillance systems. While HIV continues to be the recognised disease –  again reflecting the very real changes in the success of clinical management  of HIV in Australia today.
A selective brief history of AIDS gives us some worthwhile insight; 5th June 1981 the US centre for Disease Control and Prevention (CDC) provided first warning. 19th June 1982 proposed name Gay-Related Immune Deficiency (G.R.I.D), October 1982  first media report of formal name adopted by the CDC, Acquired Immune Deficiency Syndrome (AIDS) although media increasingly still used G.R.I.D., 1983 scientists identify retrovirus they believe may cause A.I.D.S.  1985 first AIDS test licensed in the USA, 1986 the virus that causes AIDS receives its final name Human Immunodeficiency Virus. 1996 third class of treatment drugs and viral load testing becomes available.
This short record is inherently valuable in mapping the commencement of our prejudice due to what was unknown. It also plots the ensuing scientific progress which underpins the proven knowledge we now have on how to treat and prevent HIV successfully, thus broadening our objectivity. How we label and talk about ourselves and our health challenges can have a significant impact on our self worth and that of the people we care for.
Can the community let go of 'living with AIDS'? If you had someone close to you die of 'AIDS' or are currently living through the experience, the emotional pain may be too great, making this question  an impossible ask. In addition, holding on to the fear of AIDS may assist some people with the motivation they need to maintain condom use or fidelity within their relationship. AIDS also is a known concept in the community and the media, making campaigns more simply understood and the granting of funds from government more perceivably acceptable. Although the points raised are valid and reasonable, in 2012 is it still ok to be wedded to the fear of 'AIDS'?
Most people with HIV on successful treatments can today look forward to an almost normal life expectancy, while at the same time reducing their infectiousness to nearly zero. This is the new reality that scientific progress has ushered in and made possible for the vast majority of people with HIV. 
Dropping AIDS could be akin to finally dropping the stigma and discrimination we inflict on our own communities and it marks another step forward towards normalising the experience of HIV. AIDS used to kill many partners and friends, historically it was a catastrophe and rightly conjured up images of death. In comparison having HIV today in Australia is for the most part a manageable health challenge.
The  difficulties still associated with having HIV, that are now outdated,  can most easily be attributed to the AIDS era; fear of death (before effective treatments came along), fear of toxic side effects (again now we have relatively benign side effects for most), fear of disclosure (we still have outdated public health laws that fail to fully consider the role of treatment as prevention), fear of sex (a failure of some in our community to update their knowledge, preferring instead a fearful mindset and practice of avoiding people with HIV). Perhaps the name change by NAPWHA marks a new HIV era before an actual cure.
Removing AIDS from a title does not miraculously resolve years of cultural programming of what it means to have HIV. Some speculate that the required cultural change may take a generation. Andrew Burry the Executive Director of the WA AIDS Council is comfortable with the name change by NAPWHA and the concept that an AIDS free generation is not only possible but realistic.
Whether you say goodbye to living with AIDS will respectfully remain your personal choice. As for me, I am fully embracing the possibilities of a full and healthy future for me and our communities.
Cipriano Martinez, PositiveAdvocate.com. Cipriano is a board member of the NAPWHA.