Hiatus Kaiyote return for Perth International Jazz Festival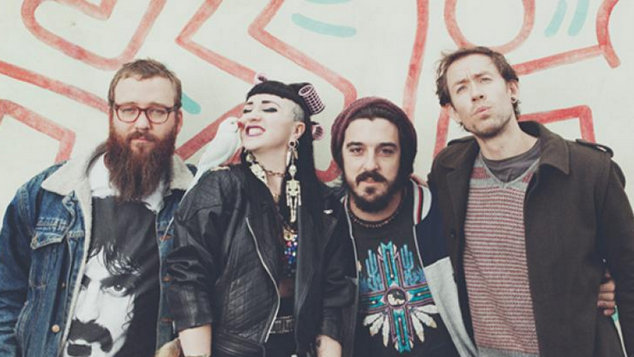 Following sold out shows last August, Haitus Kaiyote – the self proclaimed providers of multi-dimensional poly-rhythmic gangster shit – will return for the Perth International Jazz Festival.
The seven member future soul collective is just one of the many talented bands and performers on the bill for jazz festival which runs from June 3-5.
Watch Haitus Kaiyote's 'Breathing Underwater'
Jazz and soul singer Tina Harrod will make a welcomed to the festival, following on from her 2015 appearance. The singer recently contributed to Stu Hunter's 'The Migration' record. Hunter is also appearing at the festival playing at Brookfield Place.
Launching the 2016 festival program founder Graham Wood said Harrod was an incredible singer that everyone should see.
Wood said Hunter's work 'The Migration' would be one of the highlights of the festival. Wood said the performers involved in the piece were the "cream of the crop" of Sydney's jazz scene.
Watch Tina Harrod's 'The Revolution is Eternal'

Jazz vocalist Chris McNulty will play a free show in St George's Cathedral on Saturday June 4th. Last year McNulty released her seventh album 'Eternal'. Her take on the Nat King Cole classic 'Nature Boy' found popularity with fans.
South American percussionist Marcio Mendes will team up with Perth's Lucky Oceans. Their show is described as being filled with swampy blues, Cajun jazz and the sounds of New Orleans and the rhythms of north eastern Brazil.
Perth's Lord Mayor Lisa Saffidi opened the Perth International Jazz Festival.  Scaffidi praised it for having a great mix of free and ticketed events. The Lord Mayor said the free events would help build new audiences.
"It just let's the average people out there experience jazz that they might not ordinarily get to see see, feel and hear." Scaffidi said.
Also on the mega line-up is Fat Sparrow, James Sandon Quartet, the West Australian Youth Jazz Orchestra, Jamie Oehlers Quartet with James Muller, Ursula Yovich, Alexandre Da Costa & Graham Wood Trio, and The World According to James.
Also featured is the Julien Wilson Quartet, Jessie Gordon, Hetty Kate, Shai Maestro, Sergio Galvao, the Old School Funk Band, M17 with Roger Garrood, Ali Bodycoat & Libby Hammer, the Tal Cohen Quartet, the Gary Bartz Quartet, Yellowjackets, Ari Hoenig and Quentin Angus, plus Lionel Lourkr and the Vampires.
Find out all the details at www.perthinternationaljazzfestival.com.au     
Watch Yellowjackets's 'Wildlife'