Indonesian gay comic 'Alpantuni' disappears from Instagram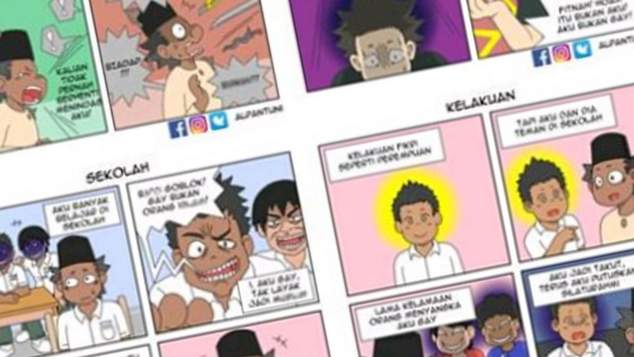 An Indonesian comic which illustrated what it's like to be gay and Muslim is the country has disappeared from Instagram.
Alpantuni had developed a strong following online and explored controversial topics. The comic's storylines including themes of homophobia and religion.
The online comic disappeared after the government declared it was pornographic. In local media a government representative said Instagram had agreed to remove the comic. The photo sharing company however denies it deleted the publication.
The Indonesian Ministry of Communications took credit for the shut-down and said Instagram had removed the content because it had offended many Indonesians.  Police have announced they are now investigating to find out who the creator of the comic was. A Facebook page for the comic has also gone offline.
Amnesty International has criticised Instagram for assisting in censorship, saying the online service provider had sown it was no friend of the Indonesian LGBTIQ+ community.
"By complying with the government's request to remove this account, Instagram has caved to the growing repression of LGBTI people in Indonesia. This account did not publish pornography, as the government claims. It did nothing other than publish harmless illustrations featuring a character's daily life, including references to his sexual orientation." Amnesty International said.
"At a time when Indonesian people face hateful homophobic rhetoric and discrimination, Instagram has failed to be an ally. It should take a bold stand and reinstate the account immediately."
Instagram has denied it worked with Indonesian authorities to close down the comic.
"Instagram did not remove this account," the company said in a statement. "There are a number of other reasons why an account may no longer be accessible, including, for example, if the account holder deleted the account, deactivated the account, or changed the account username."
Hoomosexuaity has never been ileagal in Indonesia, but there have been calls in recent years for same-sex attraction to be criminalised. The country's anti-pronography laws are often used to target the LGBTIQ+ community, with an extremely broad and vague definition of pornography being used to arrest people.
OIP Staff
---