Jodie Harsh Returns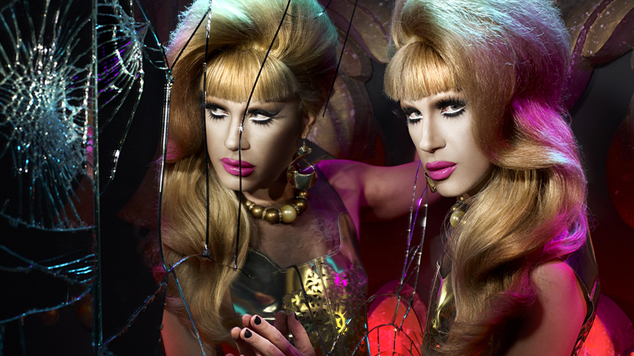 London based Drag DJ Jodie Harsh is heading back to Connections Nightclub just months after her Australian debut.
Since her last visit to Perth the stylish DJ has released a new tune, played at Sydney's Mardi Gras and open a US version of her popular club light 'Laundry Service'. OUTinPerth spoke to Jodie Harsh ahead of her return to Australia.
From your trip earlier this year, what did you make of Australia?
I was there for three weeks and it seemed too short! I want to spend way more time there. Such a beautiful country, and the boys are somethin' else!

How has Room Service NYC been received in the Big Apple?
It's great – I have just returned from there actually. I've always loved New York and the party there just like the London one…but with American accents.
On Twitter you mentioned you were staying in NYC at Chez Cazell – OK give us the down low, what's his pad like?
Caz is like my brother, he has a HUGE sofa (wink wink) so I sometimes sleep on that. It's bigger than my bed at home and right in the middle of Manhattan. I look after his dog Elvis while I'm there. I'm like the live-in maid and nanny.
You must spend so much time on aeroplanes now, what's your top travel tip?
Take a sleeping pill at London Heathrow and wake up and hit the club. I actually hate flying so I have to knock myself out to cope with it.
Tell us about your great new track 'Frequency', who is Littl Sstar?
That's a little underground release on the Room Service label. I made it a couple of years ago and then went back into the studio recently to re-produce it as deep house record. The vocalist is a soul singer who usually releases as someone else!!
Ok, we just watched Room Service – Sex Tape No4, how do we get ensure we get an invite to your after parties?
Be hot or be fun or be both…and you can come party in my hotel room after the club.
Mel C and Jodie Harsh are going to be in Perth on the same day… should we order extra glitter and rainbows?
That's all rather iconic isn't it?! We've made plans to hang out, but it's very difficult trying to drag Melanie to a club! I'm going to see her show while I'm in town for sure. She's my homegirl!
Jodie Harsh is appearing at Connections Nightclub on Sunday June 2 from 9pm.
More Stories
May 6 2013: In The Crate with Jodie Harsh
Mar 2 2013: Photographs: Jodie Harsh at Connections
July 9 2012: Jodie Harsh, Queen of London's Drag Scene
June 5 2012: Mel C: Back on the Dance Floor
Graeme Watson