Kaki King Heading Back to Australia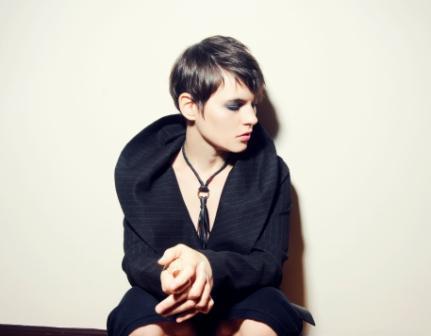 Guitar extraordinaire and international lesbian icon Kaki King is set to hit Australian turf in May, although King has regularly visited the land of Oz, she has had an extended break between tours.
During this time King has gotten married (she honeymooned in Australia, naturally) and has released her latest album 'Glow', which was met with high acclaim:
"Glow has been a minor miracle. For this day and age for a solo instrumental record to be as well received as it has been has been is pretty special. I'm really grateful that the people have really gravitated towards it and appreciated it for what it's worth."
Known for her unusual style of guitar playing that combines fret-tapping with slap bass techniques, generating percussive beats, as well as sound layering and looping, the artist attributes her skill and style to decades of experiences and experimenting.

King will be touring all major cities, including Darwin, "people are telling me that most Australians never get to go so I'm super excited to go to the Northern Territory. I have a few days off so I'm hoping to get around and see what there is to see".
When asked if she was looking forward to visiting Perth for the fourth time, we were met with excitement:
"Yeah, absolutely! Western Australia is one of my most favourite places ever. Every time I've been in Perth I've been down to Fremantle, gone to Rottnest Island, got sunburnt, it's crazy. What can I say; it's a really special part of the planet."
Labelled by the Rolling Stone Magazine in 2006 as a Guitar God, King is bringing a solo show but promises it will be filled with "an array of bizarre guitarists".
Find out more about the tour dates and location here.
Watch the track 'Cargo Cult' of King's most recent album 'Glow'