Kylie performs the theme to 'Absolutely Fabulous'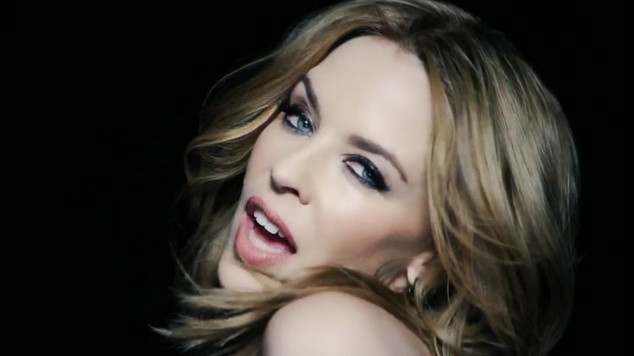 It's been revealed the Kylie Minogue is singing the theme tune the 'Absolutely Fabulous' movie. Minogue takes the TV show's theme tunes and gives it a rework's into a sultry electronic number – it's not 'dull soulless dance music'.
The Bob Dylan penned tune 'This Wheels on Fire' has been the theme tune for AbFab since it began all the way back in 1992.
The song was also a hit in '60s for British singer Julie Driscoll. The first few seasons of AbFab feature Driscoll singing the tune with Jennifer Saunder's husband Ade Edmondson (he played Vivian in 'The Young Ones').
Later series of the show featured a version sung by Blondie lead singer Deborah Harry. Check out Kylie's version of the tune.
The long awaited 'Absolutely Fabulous' movie will be released in the UK next month and is expected in Australia in August.
The film includes the 5 'J' actresses associated with the show, Jennifer, Joanna, Julia, June and Jane who return as Eddy, Patsy, Saffy, Gran and Bubble.
The film features around 60 celebrity cameo performances and 90 drag queens also appear.
Check out the trailer for the film.