REVIEW: La Soiree returns with new feats and thrills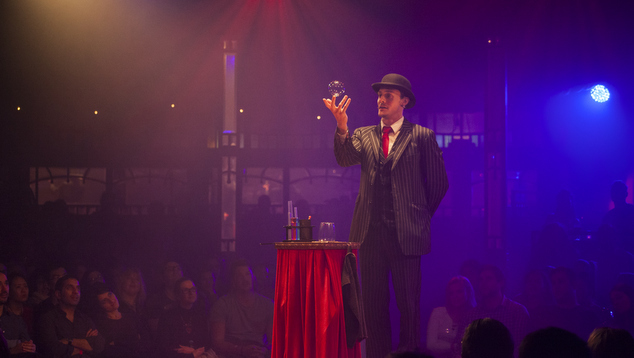 La Soirée | Fringe World: The Museum Garden | Until Mar 6th
★ ★ ★ ★ ★
'La Soirée' the sensational circus cabaret show a huge hit and Fringe World in 2015 and now the team are back with some familiar faces and fresh new talents.
The show has always had a rotating cast of talented performers, picking the best performers from around the globe to be part of it's wild, and yet startlingly intimate, party.
'La Soirée' returns with a few of the performers from last year, The English Gents are back and Captain Frodo is still tackling his tennis rackets, but there's a lot more new material in here than repeated – and those who are back for a second spin are definitely worth seeing a second time.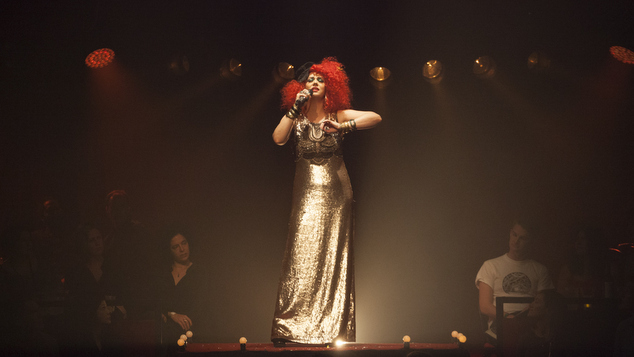 The show kicks off with an energetic welcome from Miss Frisky, who is well known to Perth audience as one half of the duo Frisky and Mannish. The show begins with a slow rendition for a queer club classic before the tune is put into camp overdrive.
The next two hours are a cavalcade of laughs, deep breaths and cheers as a succession of artists take to the shows tiny circular stage.
The English Gents show us their amazing strength and balancing skills. Mexico's Yammel Rodriguez swings around the speigeltent on a strap while smoking a cigar, and Norway's super flexible Mr Frodo appears to demonstrate how her can pass his through a 10 inch wide Tennis racket.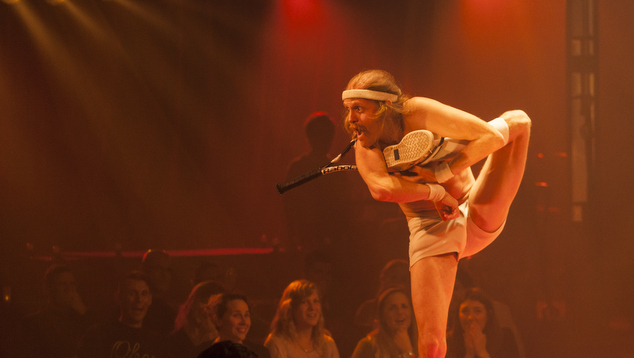 Having seen Mr Frodo attempt this feat on several occasions, I can say on a third viewing I managed to jeep my eyes open for all of his hysterical performance.
One of the new performers is Mooky, who hails from Canada. Mooky provided some drama to the proceedings. The charming performer headed out into the audience to find someone to help her with her recital.
Despite the calls from a certain radio presenter sitting next to me who proclaimed loudly and repetitively that it was my birthday – Mooky graciously moved onto a select a tax accountant from three rows over for her audience participation. Mooky's section was comical, and she scored a fabulous participant to help her out.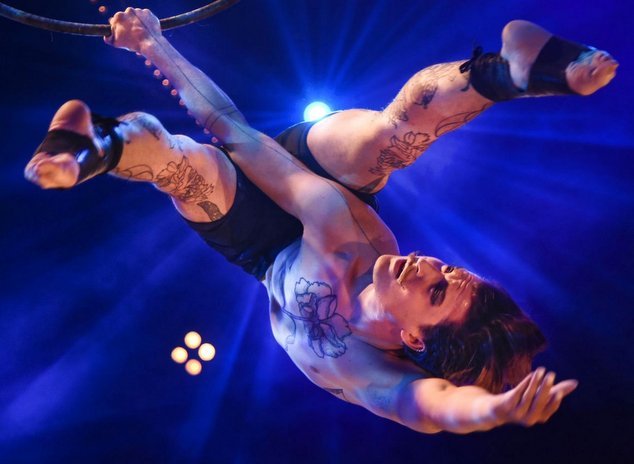 Bret Pfister was amazing with his aerial ballet that saw him swinging from, in,  and around a hoop suspended from the rooftop. Pfister was mesmerising with his muscled torso which is decorated with many tattoos.
One half of The English Gents, Hamish McCann repeated his amazing 'Singing in the Rain' poll dancing routine. It's just as amazing on a second viewing.
McCann's colleague Denis Lock delivered on of the shows most breathtaking moments with is bubble blowing demonstration. It was pure magic.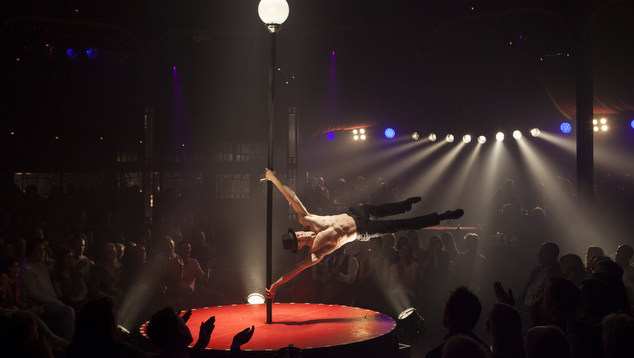 The hilarious Mario, Queen of the Circus – who has an endless love for the music of Queen – made three appearances in the show.
Mario showed off his uni cycling talents, did an unforgettable strip tease, displayed some first rate juggling skills and did what could potentially be classed as the greatest crowd surfing ever.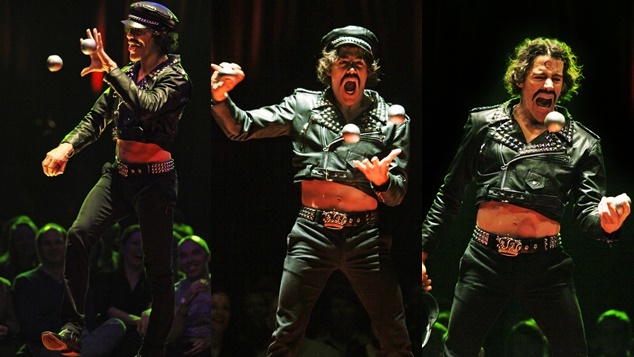 Even though it's a show made up of lots of different acts La Soirèe the show does an amazing job of making you feel like they all belong together.
Producer Brett Haycock creates a warm and trusting atmosphere with his welcome and when he thanks you for seeing the show at the end of it all, it feels like a genuine appreciation of the audience.
Season runs til Sunday 6 March in the Museum Gardens, Perth Cultural Centre as part of the FRINGE WORLD Festival  Bookings www.fringeworld.com.au
Graeme Watson