Laughs galore with Wil, Cal, Xavier, Nathan And Hannah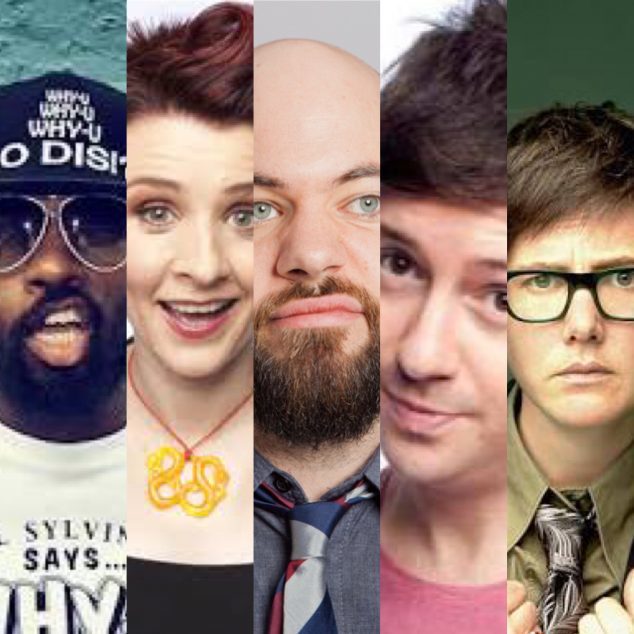 The Melbourne International Comedy Roadshow has rolled into town and has taken up residence at The Maj until Saturday night.
With both Hannah Gadsby and Nathan Valvo on the bill it's a great line up for queer audiences. Joing them is former Perth comic Xavier Michaelides and American comedian Wil Sylvince. The evening is hosted by Cal Wilson.
Wilson kicked off the night with fun tales about a recent cruise she'd been on, the challenges of diving into motherhood in your late thirties and the awkward situations you end up being in when you constantly mis-hear things.

Michaelides was impressive with his variety of voices and characters, but the big surprise of the night was Nathan Valvo.
It's hard to believe Valvo's in his thirties, he must still get ID checked every time he goes out! Aside from being incredibly cute – Valvo was ridiculously funny. It's been a few years since we last saw him perform and he nailed it.
After a short interval Hannah Gadsby was brilliant with tales about ageing parents, American Survivalists, and a very deep and insightful analysis of Taylor Swift lyrics.
The headliner of the night was US comedian Wil Sylvance, his act was a mixed bag that tested the boundaries of where the audience felt comfortable going.
Discussing how you go about cheating in tests – Old Skool Style – was funny, his descriptions of being a black man in China hit the mark but his more sexual material had some of the audience squirming in their seats.
Catch the show at The Maj until Saturday. 
We're trying new things at OUTinPerth, this whole story was created on an iPhone, while we were in the front bar of The Court.